The 400 Club: Brent Harvey's focus on continuity
Brent Harvey rarely missed a match in his 432-game long AFL career. It was a focus on continuity, he says, that helps players like him and Shaun Burgoyne keep going.
Brent Harvey's journey to becoming the all-time V/AFL games record holder was one of both luck, and rigid routine.
'Boomer', much like the other four legends of the sport who hit the 400 games milestone, rarely missed a game.
He was renowned as a player for his durability, consistency and competitive nature which always allowed him to get the best out of himself.
Harvey may have had a humble debut, recording just one disposal (a handball) against Richmond in Round 22, 1996.
However, the kid from Preston was bound for greatness. Harvey would be a part of North Melbourne's 1999 Premiership team in just his second full season of footy.
As he entered his 18th, 19th, 20th season as a Roo, Harvey says he didn't do much differently to manage his body or workload.
"My thing was continuity," Harvey told The Inner Sanctum.
"I love training, I loved the gym and I loved playing, so I tried to do those things as much as I could. I never really had much time off, and I didn't want time off because the continuity would sort of put me in a good place."
THE 400 CLUB
The 400 Club: Michael Tuck on 'longevity' and 'loving football'
The 400 Club: Kevin Bartlett celebrates 'Mr. Fix It' Shaun Burgoyne
The 400 Club: Dustin Fletcher praises Shaun Burgoyne's competitive nature
The 400 Club: Silk makes it a Fab Five
It was that continuity that held him in such high regard amongst his teammates, coaches, and the wider Aussie rules community.
He can't seem to slow down either, still playing for NFNL side North Heidelberg alongside brother Shane. Harvey's even taken up an additional match day role at North Melbourne as a runner.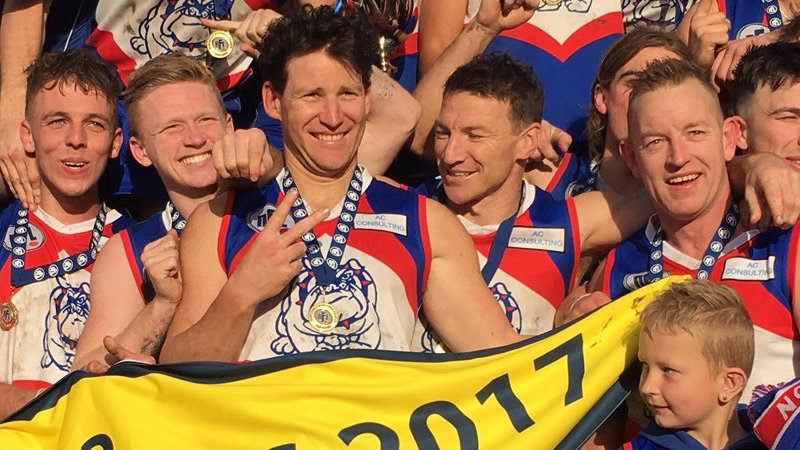 With Shaun Burgoyne having entered the 400 game club last night against Port Adelaide, Harvey sees a lot of the same qualities in him as the other four members.
"Something that doesn't really get talked about is you've got to be a competitor," Harvey said.
"Shaun is a nice guy, but no one sees what he's like on the field. It's something that you need to have.
"I played against Fletch [Dustin Fletcher] for a long period of time as well, and he's a super competitor down back. As much as people wouldn't see that in his personality as a person, he's a bloody competitor.
He's [Burgoyne] one of those players that you always put a fair bit of time into, or the coaching group put a fair bit of time into.
"You actually never knew where he was playing, whether it would be back, forward or mid. That was his versatility that's gotten him so far, to play 400 games.
"The ability to play all over the ground and not just fill a spot, but be a good player in all three parts of the ground. I think his versatility is something that gets overlooked."
Boomer's 400th and breaking the record
Harvey would play his 400th game in 2015, in a win over the Brisbane Lions. He would follow this up by breaking Michael Tuck's all-time games record the following year, with another win over Collingwood.
Despite finishing his career at the end of 2016, the general consensus was that Harvey could have kept going for however much longer he wanted, and stretch the record out beyond the stars.
He says the record was something that never concerned him too much during his playing days.
"It's funny, I don't really think about the amount of games I've played," Harvey said.
"Then you think and read everything about Shaun, and even I think 'wow, that's a great effort.' Then you do start reflecting a little bit about what it was like for me.
"This is a massive week for him, it's absolutely huge. I can remember playing my 400th and Fletch actually said to me during the week to get ready and embrace it, because it's coming from everywhere.
"There's five people in this club now, so not sure what percentage that is out of the guys that have played but it would have to be .00001 or something like that. He should be super proud, and I'm pretty stoked."
While he can enjoy the milestone now, he does wish he took it in a bit more at the time.
"When you're playing, you're so entrenched in what you want to achieve so you don't really enjoy it. Now that I'm finished, you think 'gee I wish I would have enjoyed that a little bit more.'
"He'll do the same I'm sure, but I ran out with my kids so I'm glad I got to share that with them."
Subscribe to our newsletter!
About Author