Street Fighter V champion Schenkhan finding his 'escape' through competition
Michael 'Schenkhan' Cicillo may have just become Melbourne's new Street Fighter V champion, but competing is so much more to him than just a game.
Michael 'Schenkhan' Cicillo became Melbourne's new Street Fighter V champion not two weekends ago.
Winning his first ever major in his SFV career, he overcame the challenges of fellow top players including Christian 'RoF' Dedalija and Xavier 'Somniac' Nardella on the way to the crown.
Speaking to The Inner Sanctum, Schenkhan joked that he only entered the tournament to claim the prize 'bounty' that came with defeating Somniac in the bracket.
It's a sentiment that reflects his mindset towards playing the game he loves at the highest level.
Schenkhan isn't it for the glory of winning or to reach the pinnacle of play. He does keep coming back to tournaments to compete against the best, his friends and fellow community members, but says Street Fighter has been an "escape" from life at home at times.
"Really my main goal is being able to just compete with our best players," he said.
"At home, my mum had a condition where there was a benign tumour on her spinal cord that had to be removed. Fortunately that all went well, but best case scenario was that she is an incomplete quadriplegic now.
"Half her body doesn't function as well as it should from the neck down. I've been at home helping to care for her.
"Street Fighter's been a good escape from that.
"Initially I was looking to get into IT and networking security and all that sort of thing, but I ended up putting all of that aside to focus on taking care of mum and family basically.
"For her and everyone, you've just got to carry on and give your all to each day."
More Esports News
LCO rising star Goodo has MAMMOTH aspirations
Community comes first: Behind the postponement of Battle Arena Melbourne 12
Legacy's Winterer disturbing the Peace on the way to top lane stardom
Schenkhan certainly did nothing short of giving it his all in bracket at Battle Arena NightClub. He won seven games straight across his first three sets, handily defeating RoF 2-0 on his way to the top.
It was the first of three sets the two would play, meeting again in the inevitable Grand Finals.
Winning five sets straight and going on an incredible losers run to return to the winners bracket, RoF managed to upset Schenkhan 3-1 to reset Grand Finals and bring it to a final, do-or-die set.
Schenkhan talked through his mindset coming into the rematch.
"We played a few times recently, I think the last one was for the Intel World Open," he said.
"It ended up being 3-2 his way, and it was just one set. In that one I started with Ken as well, so I did that in the grand final on the weekend. For me, it was just wanting to prove that I could compete with him with that character. It still didn't quite work out that way!
"From there [after the reset], I felt like he had a set plan in mind for how he wanted to play. So when the second set started and I stuck with Ken and I won the first game, I thought I could still do it with Ken.
"I felt like he adapted again to how I was playing and he got the next game, so I thought if I stick with Ken it's going to go down to the wire, so I might as well as switch to Zeku.
"I beat him with Zeku earlier on 2-0. I was confident I'd do a better job controlling neutral and controlling the screen against him. At stage I was just confident I could get the win."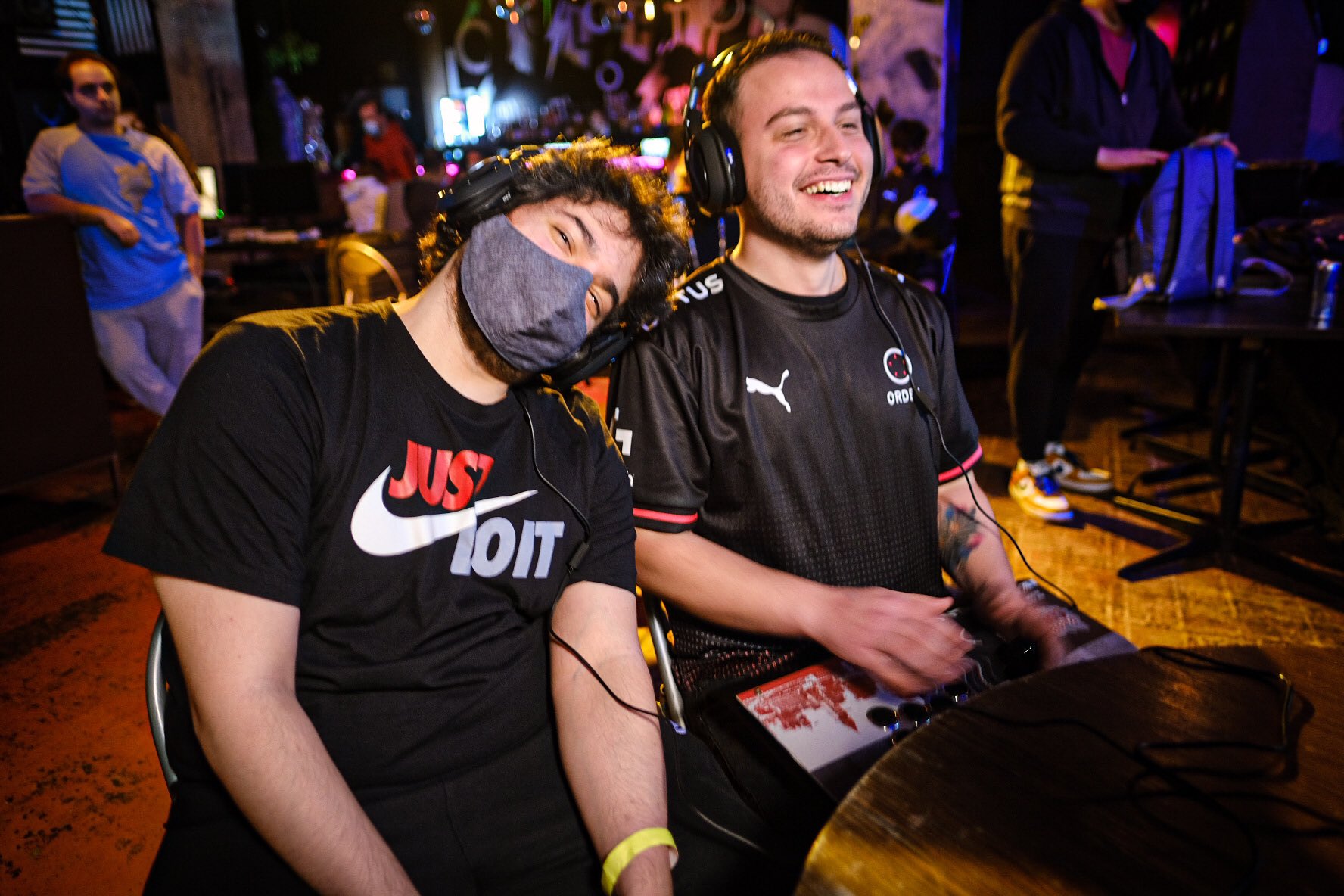 Schenkhan the showman
Schenkhan admits that he doesn't consider himself the most "charismatic" person.
He likes to let his play do the talking throughout games. It's why, even though he found himself in a Grand Final reset, he stuck with Ken until absolutely necessary.
Schenkhan's main Zeku, can switch forms and thus change his playstyle on a whim. While he enjoys the flashiness Ken provides, it was a crucial character change to ultimately win the tournament.
"There's a part of me that wants to put on a show," he said.
"I feel like I can least put on a bit of a show with the way I play, or better moments in the game. I started with Ken thinking well I can still beat him with Ken, so let's see how that goes.
"It wasn't really working, so I switched to Zeku and felt comfortable to take it and fortunately got that in the end.
"Going into that match, even the first set, I knew I could beat RoF and pretty much everyone that was there for the tournament. I guess finally getting the job done was really good.
"It's not the first time I've won a tournament, but I haven't been to too many offline majors. Getting the result in an offline event feels a lot better than having won an offline tournament or a lesser tournament.
"Because it's not a huge goal of mine to win tournaments, it was relief that I could pull it off and look forward to what's next to come."
What is next to come for Schenkhan is the Capcom Pro Tour, beginning in early August.
As the officially sponsored highest level tournament for Street Fighter V, it offers players the chance to play against some of the best in the world. It also includes a cool $200,000 prize pool, the top four finalists splitting $5000.
The Tour most recently made its way to China, where UYU | DCQ claimed victory.
He was hoping to travel back to Singapore to compete in its fighting game major once again, but COVID, as always had other plans.
Schenkhan placed 33rd out of 111 at the South East Asia Major in 2019, loving every bit of the experience.
"That was actually the first time I've travelled outside the country," he said.
"It was great. I didn't have any expectations being there as far as enjoying the trip or anything like that, but I had a lot of fun. I got to play some of the best in the world.
"The most disappointing thing about my last match there was that it was against Travis Styles, so it was an Australia team kill. I had a good shot at winning that, but I sort of choked.
"I wasn't too disappointed, I had a lot of fun in the build up and I had a good run against some international players before getting to that match.
"Whenever we're able to do so, I plan to go every year to support it and try do my best."
Subscribe to our newsletter!
About Author