Mike Karena: A Phoenix from the ashes
South East Melbourne Phoenix's Mike Karena has found his home in Australia after a globe-trotting career from New Zealand to the world.
Mike Karena isn't shy to admit that basketball was never his first love.
The six-foot-nine power forward from New Zealand has now plied his trade in the sport all over the world.
From his home country to the USA, to Spain and now Australia, Karena is one of the most well-travelled men in basketball.
He almost found himself completely lost to basketball, his interest split between various different sports as a junior.
Speaking to The Inner Sanctum, Karena describes how he came to love being on court.
"I was just a kid, wanting to play every sport," he said.
"[I was] relatively decent, being a lot bigger than other kids. I did a little bit of track and field, tried volleyball for a bit, rugby, just getting into it.
"I was kind of late to basketball, I didn't really get into it until halfway into high school, watching the NBA."
Fortunately for Karena, there was no dearth of home grown talent running around in the top leagues in his formative years.
Watching these great players drove him to make his own mark on the sport.
"When you start to get into the scene, you see the New Zealand players… Phil Jones, Tony Rampton was there when I was going through high school," Karena said.
"You look at them and they just work so hard, you want to play there or play like them, but you also want to add your own element to it.
"There was all these New Zealanders around there, you just watch them and respect how they play."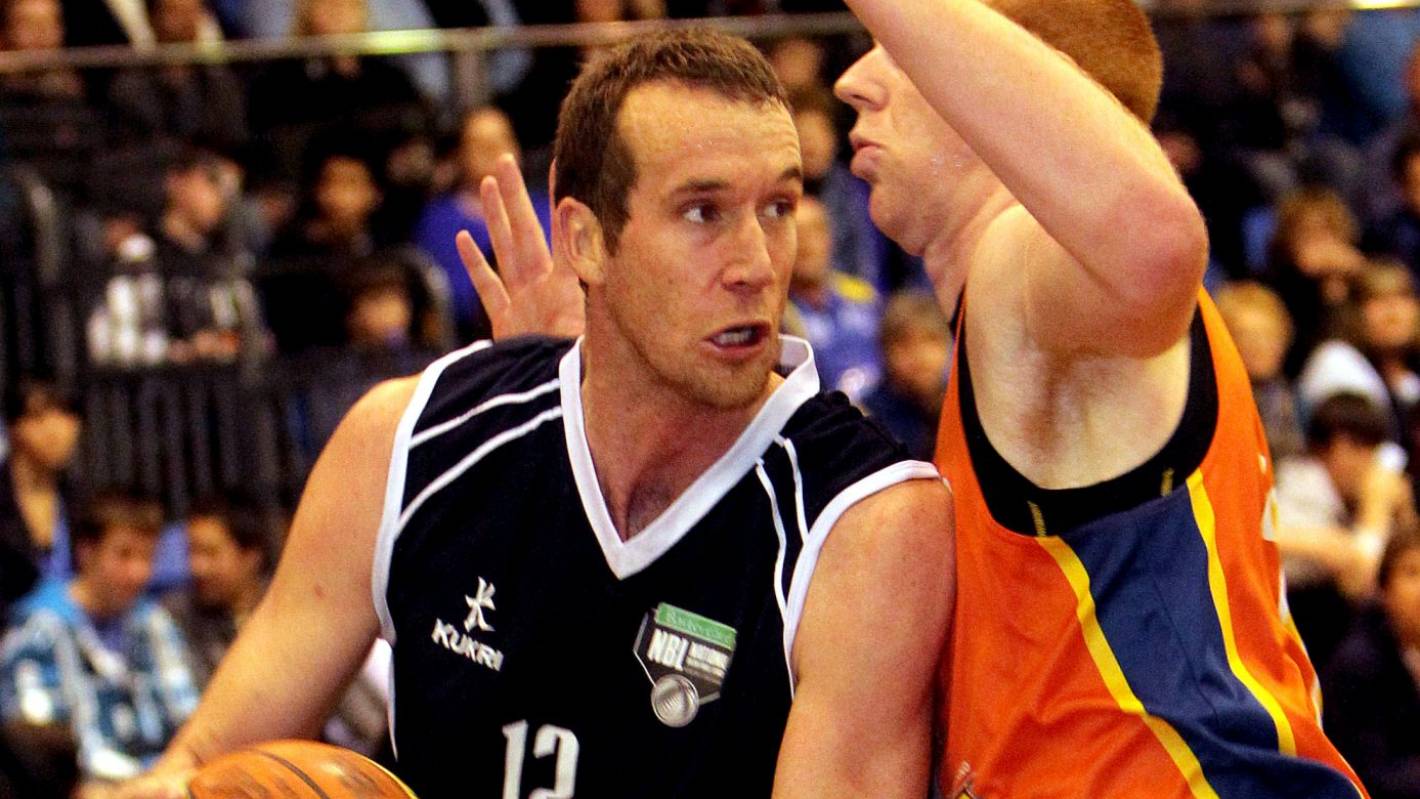 Following in the footsteps of his idols, Karena had his own aspirations for the highest level.
After finishing up his juniors in New Zealand, he would board a plane in pursuit of the ultimate glory.
Landing in Ohio, Karena made waves in the NCAA playing for the Wright State Raiders. He credits his time there for setting up the rest of his career.
"To be honest, I had a great visit there and I decided that this would be a great place for me to learn," he said.
"First year there we had a bunch of injuries, which wasn't the greatest year for us. Then the last year we took a while to click, but once we did we got the ball rolling it was a great year for us.
"I think we finished 23-12, it was a great year, I think we missed out on going to the big dance by one game.
"They worked us hard, learnt a lot from them and I just thought it was a situation where I enjoyed my team there and learned from a good head coach."
While Wright State wasn't the only college Karena had his eyes on, the opportunity to play consistent court time was too hard to resist.
"I had lined up to go to other colleges," he said.
"I wanted to go somewhere where I could play. You see people go to bigger colleges and ride the pine the whole time.
"A lot of their team was seniors that were graduating and moving on, so there was an opportunity there for a starting spot without being someone. I just thought I'd go in there, there was a spot open and take it."
In his second year for the Raiders, Karena would average just over 10 points and nearly four rebounds a game.
The highest level was in reach. The NBA was calling the name of yet another New Zealander.
Crushing disappointment on draft day in 2016 was incredibly hard at the time for Karena. Reflecting on it now, a sense of clarity comes over him.
"It sucks… but you've got to look at the big picture," he said.
"Being a New Zealander, you see the world on what other possibilities there are. As much as it sucked not getting that far, there's always other routes to pursue a career if you're staying with basketball after college."
MORE BASKETBALL NEWS
'Everybody makes me comfortable': Baba no black sheep at United
Delany shining light in Breakers defeat
Abbey Ellis – the Aussie point guard making big waves in America
At 22, Karena would return to New Zealand before opportunities would present themselves in Spain.
He would play 64 games for the Canterbury Rams and Nelson Giants at home, and 57 games abroad for Spanish sides Iraurgi Saski Baloia and ICG Forca Lleida.
In his 2019/20 season for the Giants, Karena would average 17 and a half points, two assists and five and a half rebounds.
Slowly but surely, the grind was paying off.
At the end of 2020, after battling the worst of a global pandemic, Karena faced a transitionary period of his life after various injuries hampered his next off-season.
"I really didn't have much [sic] plans," he said.
"I had surgery at the end of last year [2020] so I was just looking after the body after the New Zealand league.
"[Then] the whole COVID thing, so I thought well 'I have injuries that have happened just before', so I thought I'd have surgery with no basketball for quite a while and then just see where it goes from there."
The world was listening, a blessing in disguise occurring across the pond in Australia.
South East Melbourne Phoenix centre Dane Pineau went down with a back injury, and with the season quickly approaching, the side was in strife.
Karena has happy to pick up the phone.
"Phoenix had their injury so they said 'do you want to come up and trial?,'" he said.
"I just thought, I hadn't done much rehab or anything, so I'd give the body a crack and it turned out pretty well for me."
The Phoenix would sign Karena as an injury replacement player after he impressed in the training trials.
Now four months later, Karena has played seven games for his new side, including a Throwdown clash which will go down in Australian basketball folklore.
The cross-town battle with Melbourne United is a game Karena won't soon forget.
"It was great," he said.
"I was pretty much told from the start they wanted someone that could come [straight] in.
"They just wanted a guy that could handle himself and wanted someone who can hold their own and give everyone else a break, or if someone's in foul trouble take their spot until the next quarter and play from there. Being my size, it's helped out quite a bit.
"If you're in a position like that, kind of just went in there and thought 'if I get on, I'll just do what they want of me.' Just be up there and be solid. We've got scorers, as long as I do my job well that's all they really want from me.
"I just go out there, as long as I can rebound and run, as long as I can do the stuff the team needs then that's all I'm worried about at this stage."
Surrounded by big names and superstar talents on all sides, Karena is loving the culture that the Phoenix have forged in such a short time in the NBL.
"Our team in general, it would be one of the best teams if not the best team I've been a part of in terms of culture and skill wise," he said.
"Everyone gets along, sometimes you get cliques within a team and things like that but everyone gets along with everybody. I came in, and you've got everyone from the best player to the lowest player welcoming you on board.
"It makes you feel included from day one when you just come into a team like that."
As for what the future holds for Karena, travelling again seems to be on hold for now, content playing in Australia for the time being.
An opportunity to get a new NBL side up and running is on the cards.
"I'm currently signed with the North-West Thunder in Tasmania for NBL1," Karena said.
"They've offered me a pretty good gig training with them, playing with them. I'll be going down to potentially train with the JackJumpers when they start their pre-season workouts.
"It'll be good to get my name out around there and try and work hard and get a rostered spot for next season.
"For a new squad, the awesome thing about it is that it's a new club, they want to prove themselves worthy of the league.
"It'd be awesome to play for them, but at the same time I want to play for a team that wants me.
"It'd be awesome to play for any team in the league, so I'll work with them as much as possible."
Part of the drive to play for a completely new squad is to give back to basketball, the way that teams all across the world have given so much to him, Karena believes.
"Basketball opened up a lot of opportunities [for me]," he said.
"There's so many things you can do with basketball around the world."
Subscribe to our newsletter!
About Author