Melbourne City adds three young guns
Melbourne City has added highly rated attackers Holly McNamara, Caitlin Karic, and Darcey Malone to its W-League squad on two-year deals.
Melbourne City has added Holly McNamara, Caitlin Karic, and Darcey Malone to its W-League squad.
The three highly-rated youngsters will bring depth and quality to manager Rado Vidosic's side. In addition to their considerable abilities, each has experience in senior football and at youth international level.
McNamara and Malone have been signed to two-year deals while Karic is contracted for the upcoming season.
'Her qualities fit seamlessly'
Malone first featured in the W-League for Sydney FC as an injury replacement two years ago. She made her debut as a 16-year-old in the local derby against Western Sydney Wanderers, and her second match in the national competition was against her new home.
Her talent and potential did not go unnoticed by selectors. In 2019 she was selected as a Junior Matilda to play in the Under 16 Asian Championship.
The midfielder is looking forward to life in Melbourne after two seasons away from the top level.
"In speaking to Rado [Vidosic], City's style of play really suits my game," she said.
"I feel I can contribute to the team in that regard.
"City is the most successful club in the W-League with a very professional setup and a great team culture. I am excited to be a part of what Rado is building and I feel very lucky to be included in his plans."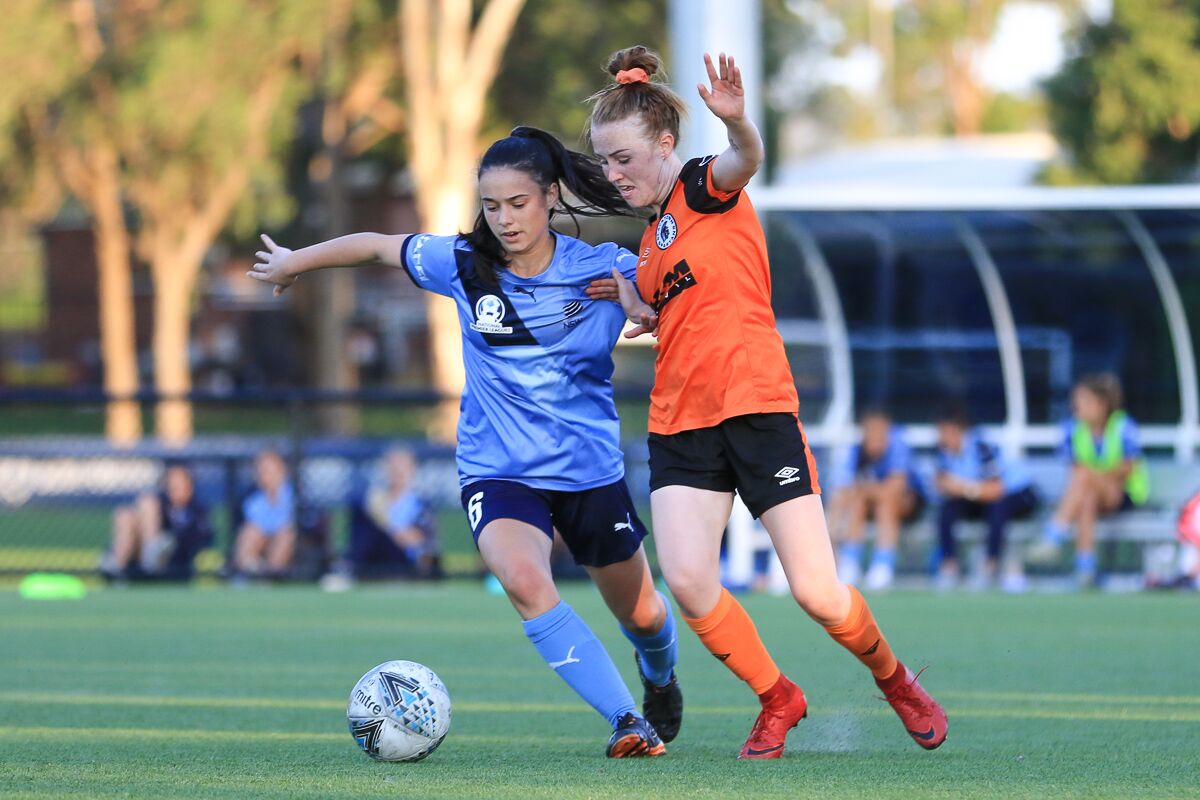 Her new manager is pleased to have acquired a player with her experience, ability, and hunger.
"Darcey joins us with some previous W-League experience," Vidosic said.
"She's also spent time in the Junior Matildas set-up. Her qualities fit seamlessly into our style of play and we look forward to seeing her improve this season."
'One of the top young strikers in the country'
in 2020/21, Melbourne City found itself in the unfamiliar position of struggling to score.
Hannah Wilkinson's arrival should help remedy the lack of goals, and the New Zealand striker now has company up front in the form of Holly McNamara.
The 18-year-old striker has extensive first-team experience in the NSW state competition and scored five times before COVID suspended the season.
"Holly is one of the top young strikers in the country," Vidosic said.
"We're very happy to have her joining the Club. She has pace, is technically gifted, and we believe she'll fit in well with our style of play."
McNamara will reunite with former Young Matildas teammates Tori Tumeth and Kaitlyn Torpey at her first W-League club, and is eager to improve at City.
"I'm really looking forward to getting some W-League experience and hopefully getting some game time under my belt," she said upon signing.
"City have the best facilities and coaching in the country as well as playing a big role in the development of younger players. I'm very excited to be a part of it."
More Football News
Who will be your club's breakout star of the 2021/22 A-League season?
Melbourne City sign promising goalkeeper Sally James
Richards keeping on the green in 2021/22
'An attacking threat'
Out of the three new players, Caitlin Karic is the youngest, but has become one of the most exciting prospects in Victoria during the NPLW.
FV Emerging's star attacker has a venomous shot, creative impetus, and explosive acceleration.
The retirement of fan-favorite Rhali Dobson leaves a space for a fast, incisive wide player. Stepping into this role, Karic could potentially make a huge impact for City.
Her starring role in Emerging's demolition of South Melbourne provided a tantalizing preview of what the 15-year-old might produce.
During a match-defining first half, she earned the opening penalty and scored another herself in the space of three electric minutes. She was a relentless menace on the right-wing throughout.
Vidosic is eager to harness that potential for Melbourne City.
"Caitlin is an attacking threat and certainly has a bright future ahead of her," he said of the youngster.
"We're excited to work with her and help her develop into the player we know she can become."
Karic has looked beyond comfortable at the NPL level and is eager to take the next step as a footballer. She has time on her side and only needs a moment to impact a game.
"I'm really looking forward to playing in a professional environment and playing alongside and learning from the experienced players," she said.
"Rado's an experienced coach who I think I can learn a lot from, so I'm very excited to play under him."
Melbourne City's latest three signings are potential stars of tomorrow who can make an impact immediately. It is an appealing proposition for a fan base accustomed to excitement.
Subscribe to our newsletter!
About Author