Matildas vs. Japan: Five things we learned from Kyoto for Tokyo 2020
Going down to Japan 1-0 in their fourth loss from five friendlies leading up to Tokyo, we analyse the five key takeaways for the Matildas.
Japan took the friendly win on home soil in Kyoto over the Matildas, finishing 1-0 winners. For all your Olympic coverage, stay tuned to The Inner Sanctum's Olympic hub and the Olympics Central.
It was the fourth friendly loss for the Matildas of their five matches in preparation for the Olympics. Despite the result, there was plenty of positive to take away.
Tony Gustavsson made six substitutions at the break, giving the squad a chance to stretch their legs for the last time before Tokyo 2020.
These are the five key takeaways from the loss before the first match against New Zealand on July 21.
1. The keepers are ready to stand up
Japan boasts one of the strongest attacking ends, having scored 27 goals across its past four friendlies. Each of these games featured at least five unique goalscorers, Mana Iwabuchi leading the way with five goals.
Earning just her second Matildas cap, Teagan Micah continued her run of clean sheets, facing two shots and saving them both.
Coming on in the second half, veteran keeper Lydia Williams conceded a penalty to Mana Iwabuchi after a stray handball, but was otherwise solid. She withstood a strong second half Japan charge, well supported by her defenders.
Gustavsson would be well within his rights to trust Micah with the full-time keeping duties come Tokyo.
2. Work to be done in the attacking third
While movement from the defence and through the midfield was strong, passes forward often failed to find strikers in advantageous positions.
She created two chances, but Kyah Simon passed at a disappointing 63.2% despite often finding herself with creative license outside the box.
Part of this arose from the substitutions made at half time. Steph Catley was perhaps the most dynamic defender with the ball, consistently finding her midfielders in aggressive positions. When she came off, ball movement stagnated noticeably.
Alanna Kennedy had an impact late with long range strikes, but early in the second half she struggled to find any options despite getting onto plenty of ball.
Sam Kerr created two chances in the first half, but neither looked a genuine opportunity to actually result in a score. The same could be said of Caitlin Foord's early forays forward.
More Football News
Extended contracts must become the norm for W-League players
Tokyo 2020 Preview: The world game comes into the new age
'The best year of my life' : Paul Okon on the 1991 U/20 World Cup
3. Pace, pace, pace
Ellie Carpenter, Hayley Raso and Emily Gielnik all showed off their pace and aggression throughout their time on the pitch.
Every time one of these three approached the box, the excitement built just a little bit.
Carpenter was named in the back three, but moved higher and higher up the ground as the game drew on. By the last 10 minutes she was pushing wide of the box, lobbing three crosses and creating a chance.
Gielnik went on a late run towards goals that was timed barely half a second too late, the ball just rolling past her and the net to end up back in the hands of Japanese keeper Ayaka Yamashita.
Raso proved why she ended up on Everton's radar, making crosses and a shot of her own as she played a highly aggressive wing role. With just a little extra cleanness on her ball use, she could have very nearly torn the game open for the Matildas.
4. Share it with Clare
Leading the well-drilled defence was Clare Polkinghorne, who showed why she continues to keep earning Matildas caps.
Every foray forward the dangerous Japanese mids and strikers launched was impacted by her in some way. Whether it was simply pressuring her opponent or directly intercepting passes, Polkinghorne was a backline rock.
She won 50% of her tackles and 70% of her duels, as well as making five clearances as the often last line of defence.
It wasn't just her defensive acts that were impactful, doing plenty with the ball when in possession. Polkinghorne made 111 passes at over 90%, also creating a chance in a rare foray forward.
Her connection with the midfielders was clear to see, as she set up the majority of the Matildas play for the full 90 minutes. She continues to be ever reliable, and will be expected to bring that again in a week's time.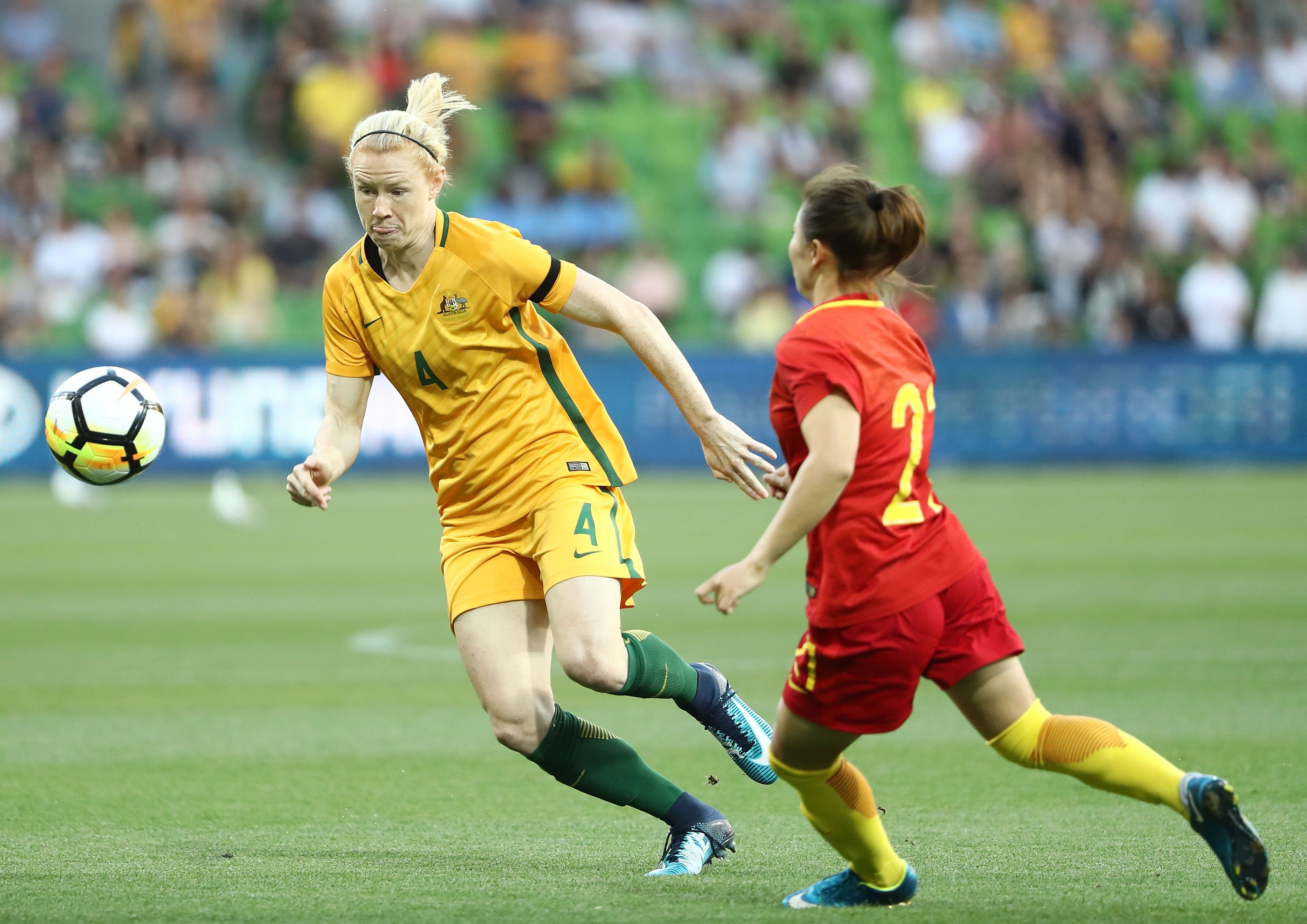 5. Sam Kerr is hungry
Coming into her second Olympics at Tokyo, the gun Matilda striker showed that she's hungry to find the back of the net in her 45 minutes of game time.
While her chances weren't the strongest, and she couldn't get onto many passes from her midfielders, Kerr showed the hunger to take it up to the sturdy Japan defence.
She approached Japanese keeper Yamashita aggressively on multiple occasions, as did Raso. Kerr always lifts her team around her, and watching her knuckle down despite things not going her way provided plenty of inspiration.
As always, Kerr will be a vital part of the attacking structure come the clash with New Zealand. She'll need the mids to lift around her, but no doubt once they do she'll be on the end of a few more Olympic goals.
Subscribe to our newsletter!
About Author