Richmond went hard in this year's draft following a disappointing 2021, with recruiting manager Matthew Clarke saying kicking ability was the main focus this year.
The Tigers had five picks inside the top 30, including two in the first round. With those two, they selected Vic Country duo Josh Gibcus and Tom Brown, with Gibcus their first top-10 pick since 2012.
On Thursday night they had three consecutive selections in the second round, picking up Tyler Sonsie, Samuel Banks and Judson Clarke.
Clarke believes these players will add to their depth, adding that the smaller players will bring a good kicking ability with them.
"We think we got some really good foot skill out of all the four boys," Clarke told media at Marvel Stadium on Thursday night.
"The big boy's a good kick, but you need your smaller players kicking it really well and we think they balance it well for us."
Clarke mentioned that they have wanted players with a good kicking ability, but they weren't previously suited to their gamestyle.
"We've always had a bit of a focus on kicking, but we've played such a high pressure style of footy that hasn't probably been as paramount."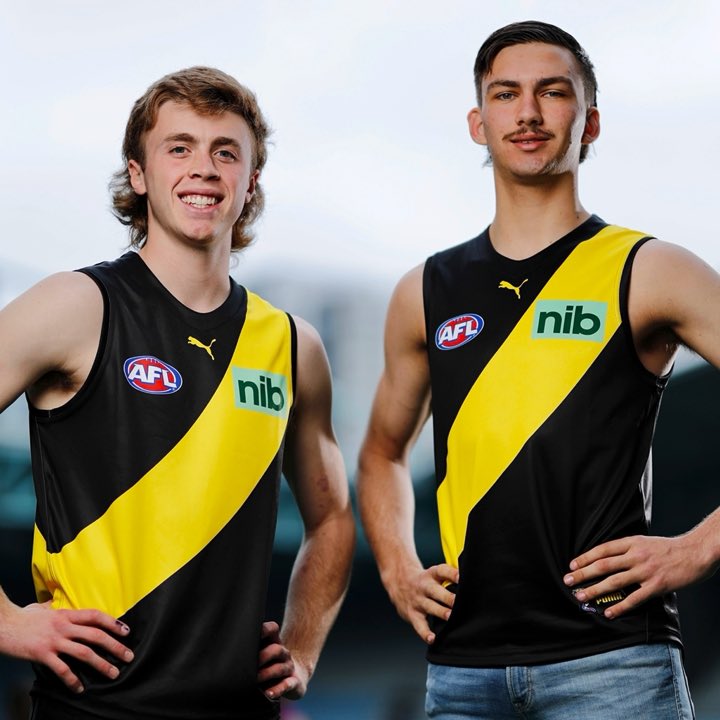 More AFL Draft News
2021 AFL DRAFT LIVE BLOG: Which sliders will be picked up in the second round and beyond?
The Inner Sanctum's 2021 AFL Phantom Draft Night 2
Vic Country defenders bring chemistry to Tigerland
Talent was also a focus in this year's draft after acquiring top-end talent in recent times through free agency.
"We've been able to bring in some free agents and trades that have come in over the last few years and tonight we thought it was a good opportunity to add some talent."
There were a few calls for their second round picks, but they didn't eventuate into any trade.
"A lot of hard work goes into it, looking at how you might be able to strengthen this hand and particularly trying to strengthen your hand into the future, I think that's really important."
The Tigers also thought about using their second round picks and trading up into the first round. However the players they targeted eventually fell into their lap.
"We were looking at those guys that were sitting there, potentially having to use a couple of picks to get up," Clarke said.
"In the end we didn't really need to because the guys started to come through and we liked a couple of boys that were in front of us."
Richmond's full selections:
Josh Gibcus (Pick 9), Tom Brown (Pick 17), Tyler Sonsie (Pick 28), Sam Banks (Pick 29), Judson Clarke (Pick 30)
Subscribe to our newsletter!