How Riley McGree fits in Chris Wilder's Middlesbrough FC
Riley McGree's move to Middlesbrough FC gives Chris Wilder another attacking option in the midfield on his quest to return to Premier League football. How will he fit in?
Riley McGree's move to Middlesbrough FC gives Chris Wilder another attacking option in the midfield on his quest to return to Premier League football. How will he fit in?
Riley McGree the player
Riley McGree is a dynamic midfielder with strengths around the park which make him versatile and able to play several roles. He is usually deployed as a box-to-box midfielder and even as an attacking midfielder, McGree could also be played in a wider position on the left if necessary.
In Lee Bowyer's Birmingham side, McGree often played as a left center midfielder in a five-man midfield or as the lone attacking midfielder. McGree tends to favor his left side and is also a willing defensive contributor.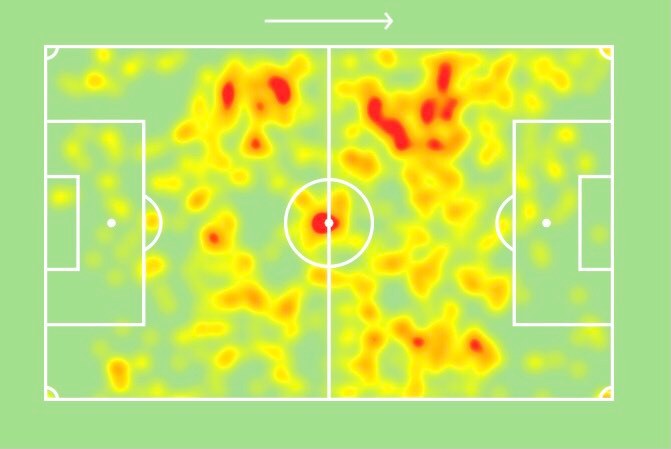 McGree is a combative player with the ability to make a difference further up the field. He excels in winning his duels and he is always positive and aggressive with his dribbling which often places his team into goal-scoring situations.
When he gets into dangerous positions, McGree can make a decisive impact. His short and mid-range passing put his teammates into spots to succeed, with McGree himself not a stranger to a positive goal contribution with four for the lowly Birmingham City side this season in the Championship.
McGree has room for improvement in his decision-making. Despite the fact that he completes a lot of dribbles, he attempts a lot that doesn't always come off which can put his team under pressure when he gets disposed.
McGree must also become a better decision-maker with some of his passing. Long-range passing (32% success rate) and crossing (20% success rate) are two aspects of the game where McGree must be more realistic and decisive with his decision-making.
McGree, who only turned 23 in November, is a young player with a good attitude so the improvement will come under the right tutelage. Playing for Chris Wilder's rejuvenated Middlesbrough side may also be a better opportunity for McGree to focus on honing his game when comparing them to Birmingham who has struggled as a side this season.
More Football News
FFA Cup: Fresh Mariners and overworked Sydney show effects of inconsistent schedule
Vidmar's trial by fire leaves her full of 'belief
2022 AFC Women's Asian Cup: Previewing the Matildas' group stage opponents
The fit at Middlesborough
The fit for McGree should be quiet a seamless one, just like Lee Bowyer usually does, Chris Wilder play with three at the back and five in midfield. In terms of fit in the midfield, McGree should slot into the side as a left sided midfielder in the midfield five, potentially even more advanced if his side is chasing a goal.
Middlesborough have a strong squad, but Wilder has been keen to revitalize it as the final stretch of the season begins and the dogfight for Premier League football intensifies. Alongside McGree, Boro have also added fire power in Aaron Connolly and Folarin Balogun and also further midfield depth in fellow former Birmingham midfielder Caolan Boyd-Munce.
It is clear that Wilder has a role for McGree in his midfield, figthing off a big money advance from Celtic and responding, "I've known about him (McGree) for a while and it speaks volumes about the hard work we put in", when asked about the midfielder.
To understand what McGree can add to the side, we could look at his statistics compared to the current Middlesbrough midfield regulars. Note that Paddy McNair spends time between midfield and defense.
| | | | | | |
| --- | --- | --- | --- | --- | --- |
| Statistics | Riley McGree (23) | Matt Crooks (27) | Jonathan Howson (33) | Marcus Tavernier (22) | Paddy McNair (26) |
| Games played (minutes per game) | 13 (74) | 25 (88) | 25 (87) | 24 (88) | 23 (90) |
| Goals contributions (per 90) | 4 (0.38) | 8 (0.33) | 2 (0.08) | 3 (0.13) | 5 (0.22) |
| Key passes per game | 1.4 | 1.3 | 0.9 | 1.5 | 1 |
| Successful dribbles per game (% successful) | 1.8 (56%) | 0.8 (61%) | 0.5 (57%) | 1.4 (55%) | 0.4 (69%) |
| Duels won per game (% successful) | 4.8 (54%) | 7.2 (5.2%) | 4.6 (60%) | 5.5 (46%) | 6.1 (66%) |
Statistics for the 2021/22 Championship season as of 18/01/2022 (Source: Sofa Score)
When you look at the raw statistics, one noticeable thing is that McGree relishes both the defensive and offensive part of the game. That quality will make him a versatile, keen contributor, important to any coach who needs players performing many rolls as the toll of Championship football starts to set in in an important part of the season.
McGree has also played the least amount of games out of all the Boro midfielders, with also the least amount of minutes played. Despite that fact, McGree leads the pack for goal contributions per 90, successful dribbles per game and is a close second in key passes per game.
As Boro continue to impose themselves as one of the competitions stronger sides, oppositions will start treating them with more respect and breaking them down will become harder. Adding the quality and intensity of Riley McGree to an already strong midfield can be a difference maker.
Releasing Paddy McNair from regular midfield responsibility is also important for a coach like Chris Wilder. Wilder is often hailed as an attacking innovator whose sides take the game to their opponents, this was evident during his time at Sheffield United.
One of Wilder's trademarks is using two of his center backs in his back three as ball carrying, overlapping center backs. This is quiet uncommon and very hard to stop, it can easily cause the oppositions midfield to be overloaded if the center backs fulfil their attacking duties effectively.
McNair is someone that can fulfil that role well for Wilder. It was evident in Boro's latest match against Reading, where McNair played as the left center back in a back three.
McNair did not have the best game of his life but still made a difference, leading all Boro players with 102 touches of the ball. Just his willingness to inject himself into the midfield creates problems for the opposition and gives space to Boro's midfielders to thrive.
Chris Wilder's Middlesborough side is currently on an 8 game unbeaten run, with additions to the squad like McGree hoping to contribute to extending it
The future
Riley McGree had a tough choice to make between former Socceroos mentor Ange Postecoglou and his project at Celtic and Chris Wilder's Premier League chasing Middlesborough.
Choosing the Championship side is something that left a lot of Australians scratching their head but it is a shrewd choice by McGree.
First of all, McGree's fit in Boro is a lot more natural, and even logical than Celtic. Especially after the signing and impressive start to life as a Bhoy for Reo Hatate and fellow January signing Yosuke Ideguchi replacing him off the bench against Hibernian, once again increasing the depth and quality of Celtic's midfield.
The Championship is a high quality competition that McGree is already accustomed to and Wilder is a coach that is aware of McGree's quality and plays in a system McGree is used to from his Birmingham days.
Wilder has already proven he is capable of taking a side to the Premier League which is undoubtfully a goal for McGree. Even though European football at Celtic is tempting, playing week in week out in high quality, cut-throat games for a quality coach in a strong side is invaluable experience for McGree.
Seeing McGree play for a side contending at the top of their division will be a welcome change for all Australians. If all goes well, McGree may become our next Socceroo to be flying the Australian flag up high in the Premier League.
Subscribe to our newsletter!
About Author