The man who helped to rebuild the Preston Football Club has departed after six seasons.
218-game Collingwood and Gold Coast player Josh Fraser has accepted an assistant coaching role at the club where his football career first started. He joins a strong group around new senior coach Craig McRae including Justin Leppitsch, Brendon Bolton, Hayden Skipworth and Neville Jetta.
The longest-serving member of the Bullants coaching panel, there are few bad words to say about Fraser around Preston City Oval.
Fraser was a key figure in taking the club from the front step of death's door to being in the position to compete standalone in the VFL for the first time since 2002.
After spending time with Gold Coast's NEAFL team post retirement as a development coach, Fraser took the Northern Blues' top job for the start of the 2016 season.
With limited AFL depth to work with, he nearly took the Blues to finals twice in 2017 and 2019. The Bullants struggled to win early this season, but pulled it back to take three victories straight after their first.
Goal-sneak Jean-Luc Velissaris spoke to The Inner Sanctum about his coach earlier in the season, crediting him for being the main driver of the "connection" the group developed.
"He really drives us… and gives us reason to want to do something, to want to win games," Velissaris explained.
"To do it for not just us, but for people outside the club that it means something to. Sometimes it's not just about a football game, there's a lot of passionate people out there. He's got a great passion for the club, and he expresses that enormously.
"It just makes you want to be there."
Velissaris isn't the only one, though. President Stephen Papal explained to The Inner Sanctum before the start of the season the love the playing group shares for Fraser, and how he connects with them as players.
Alongside Papal and club executive Darren Bassett, he was one of the driving forces behind bringing the Bullants back to Preston.
"Josh was out of work, he has a passion for the Bullants and the Ants spirit. The three of us wanted to keep it alive," Papal told The Inner Sanctum.
More Aussie Rules News
Northern Bullants – Marching towards independence
VFL rising star on the expectations of one 'special' award
'Saying goodbye was hardest this time': Irish Pie's different return down under
Having acted as the president of the Bullants since 2007, Papal oversaw Fraser's tenure from start to finish. However, the relationship between a player and coach is like no other.
Captain Tom Wilson has been at the club longer than any other player, and truly understands what it means to be a Bullant. He's seen many come and go, but the two have stuck together through thick and thin for the past five years.
"I couldn't speak more highly of Frase," Wilson told The Inner Sanctum.
"He's been nothing short of extraordinary in what he's been able to build. I think over the pre-season he played the role of head coach, recruiter, general manager, selector, he was across everything. He worked tirelessly, and he deserves everything he gets.
"I'll be happy to see him go [to Collingwood], but the selfish part of me is going to miss him a lot."
After hearing of the decision, Wilson reached out to his coach to wish him farewell and all the best for the future.
"I had an opportunity to have a conversation with him, and I just congratulated him," he said.
"I said it's a terrific opportunity. There comes a time where – he's sacrificed so much over the last two years for everybody else – he's got to put himself and his family… first, with [his kids] growing up. I just wished him all the best, and told him that he absolutely deserves it.
"Collingwood are the great benefactors out of this. They're going to reap the rewards out of having such a quality individual at their footy club."
The future of the Bullants
Originally set for a full 19-round season including finals, the VFL season was inevitably cut short after various COVID-related interruptions. No premier has crowned for the second year straight.
Where it leaves standalone teams like the Bullants financially remains yet to be seen. They were only able to play six games at Preston City Oval, with no crowds allowed at various points.
Frankston had already been forced to depart the competition after entering voluntary administration in 2017 with debts upwards of $1 million, rejoining in 2018 after a year of absence.
Coburg meanwhile were only able to play two games at the redeveloped Piranha Park, and various local football clubs across Victoria reported a struggle to bring in cash without crowd fares.
With a host of sponsors coming on board at Preston including ADS Australia, Harvey Norman, Moon Dog and more, the Bullants have developed a strong financial position despite the trying circumstances.
"Off field, I know our board is doing an absolute mountain of work behind the scenes to make sure we're stable," Wilson said.
"Not only for the short term, but also for the long term.
"Our junior club and our junior boys and girls have something to aspire to when their time comes, whether it's 10, 15 or 20 years down the track to make sure this footy club is up and running and being as powerful as ever."
As for on field, the Bullants clearly had a plan in place to keep the coaching panel strong.
After joining the club at the start of next year, former Crow Ben Hart has been appointed as the new senior coach.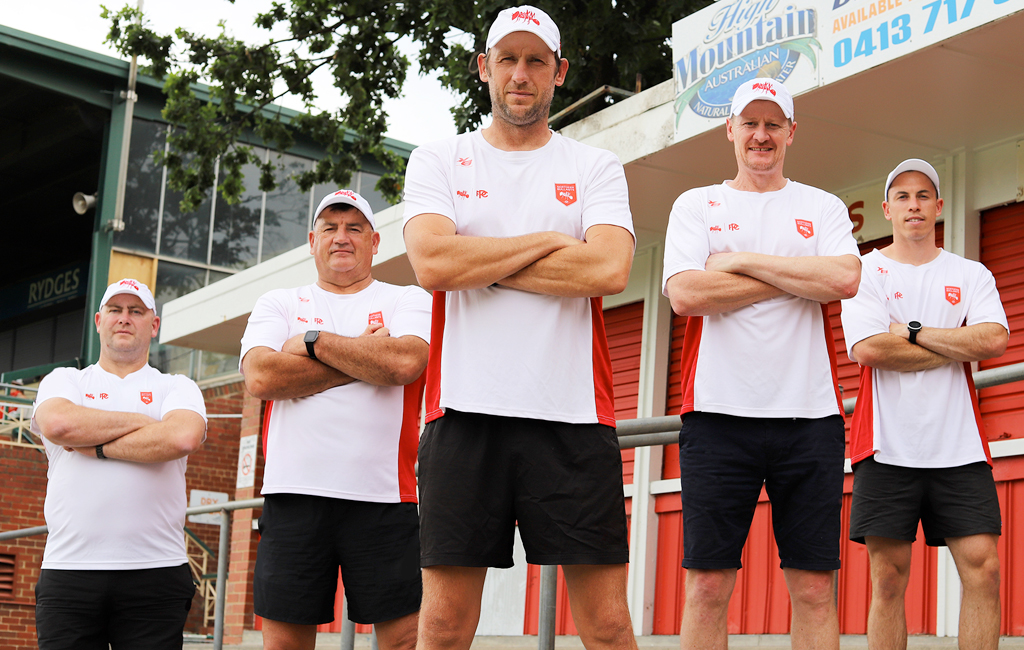 Hart takes the role after acting as midfield coach and Fraser's senior assistant in 2021, as well as spending time in coaching and development at both Adelaide and Collingwood.
The Bullants have also already begun to put together their 2022 list, with Tynan Smith, Liam Mackie, Mutaz El Nour, Jean-Luc Velissaris, Tim Jones, Liam Podhajski, Sunny Brazier and Billy Murphy signing on. The Oakleigh Chargers' Matthew Day has also joined.
"I'm feeling really positive and really optimistic about where the club is currently situated," Wilson said.
"We're thrilled to have Harty on board. Harty's got a fair CV himself – a multiple best and fairest winner at Adelaide, All-Australian, Hall of Fame – the list goes on.
"I think the 12 months he's been with the football club, one thing that's been really impressive with Harty is that he's been able to form relationships and bonds really quickly. That speaks volumes to him as a person."
Despite all the positives and personnel coming in, there's no mistaking the gap that Fraser will leave in the hearts of all Bullants.
"I will personally miss him a lot, he's been a great mentor for me," Wilson said.
"He's done a lot for me not only on the footy field, but also away from the footy club. He's helped me become a better person.
"I'm really proud to be able to call him my coach."
Subscribe to our newsletter!