West Coast Fever captain Courtney Bruce and reigning MVP Jhaniele Fowler have signed on until the end of 2023. For all the Suncorp Super Netball signing news, stay up to date with our Off-Season Hub and follow The Inner Sanctum's netball podcast, Over a Third, on Twitter and Instagram to get the news when it breaks.
2022 will be Bruce's 10th year at the Fever after joining the club in 2013. She has played 98 games for the Fever, including appearing in both the 2018 and 2020 Grand Finals.
Bruce will become the longest serving captain of the Fever, with 2022 being her fourth season at the helm. She's thrilled to be returning to play in front of the Green Army after 10 years and 98 games with the Fever.
"I'm so happy to be back with the club for two more years, there's nowhere I'd rather be," Bruce said.
"I'm excited to be entering my 11th year at the club that has helped shape me into the player and person that I am. I'm excited to see where we can go as a club and continue to grow and build towards a premiership."
Bruce was one of the premier goal keepers in the league in 2021, leading the competition in deflections (97), defensive rebounds (26), and gains (97), and was second for intercepts (48).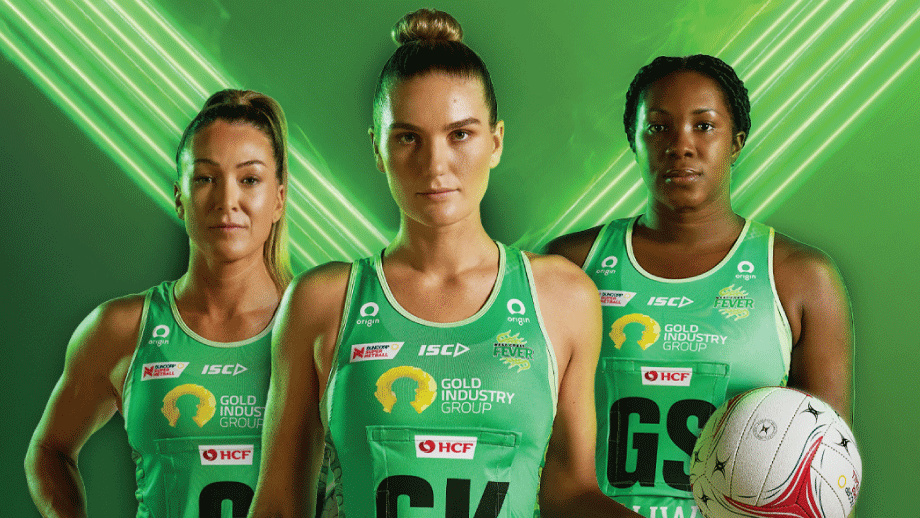 More Netball News
Liz Watson signs on with the Melbourne Vixens
Kate Moloney signs on with the Vixens
Inaugural Giant Sam Poolman calls time on her Super Netball Career
Fowler, who has claimed the Fever's last two MVP awards and three consecutive Suncorp Super Netball MVP awards, said that she's also happy to return to the Fever for another two seasons.
Her signing came amidst speculation that she was returning to Jamaica, but has committed to remaining in Australia for the next two years.
"I am definitely happy to be coming back to West Coast Fever," Fowler said.
"There's a lot more work that I need to get done, not only with the team but for myself and I am really happy to be doing that at the Fever."
In 2021, Fowler has once again shown why she's the best shooter in the world, leading the competition in goals scored with 883 at 96 per cent accuracy, and was second for offensive rebounds with 57.
Both now turn their attention to international duties with Bruce preparing for the Diamonds upcoming series against the England Roses, while Fowler will be preparing for the Margaret Beckford Sunshine Series with the Sunshine Girls.
Subscribe to our newsletter!