For the first time in its short existence, Essendon's women's team is playing finals.
It has been a steady improvement for the Bombers since entering the VFLW competition in 2018. They've gone from 13th, to ninth, and now to fifth in a maiden finals berth.
The path to get there hasn't been an easy one for coach Brendan Major's side.
Captain Georgia Nanscawen missed games throughout the middle of the season with a calf injury, though her return was celebrated with a massive 53-point win over Carlton.
That game was also the Bombers' return to Windy Hill for the first time in over 18 months. They were previously playing their home games at the Hangar due to clashes with the cricket season.
They now head into finals missing star goalkicker Federica Frew, who hasn't played since that game against Carlton. She had a day out, kicking three goals in one of her best performances for the season.
But after a huge win against Darebin to cap off the year, Nanscawen is confident in their form as the Bombers prime themselves to take on the Casey Demons, away from home.
"Going into the finals series to have a win and a game like that fills us with a lot of confidence," she told The Inner Sanctum.
"We were obviously pretty happy with the performance, to have a pretty comprehensive win and to play the game on our terms in what were some pretty tough conditions with the mud and the rain on the weekend."
More VFLW News
No captain, no problem: Third time's the charm for Geelong
No single Locke or key to Port Melbourne's success
Hutchins' last hurrah Hawks' finest moment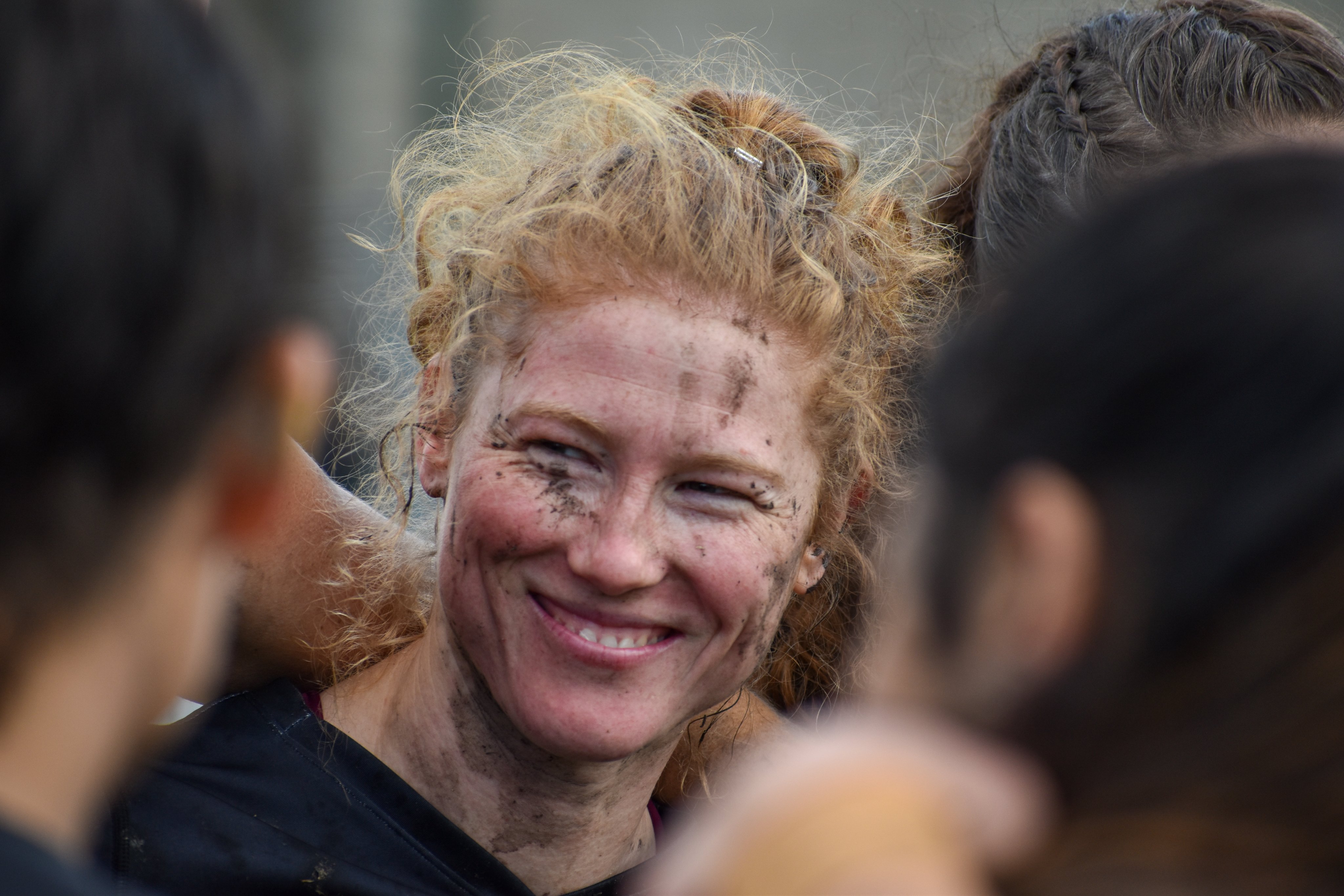 Sitting with a sizeable percentage gap behind the fourth placed Demons, the Bombers had a chance to catch them with a big enough win.
Everything almost went their way, Casey going down to the Western Bulldogs earlier in the day. The Demons inevitably held fourth spot, however, to earn themselves a home final.
This was only by 0.6 per cent, mind you!
"We actually didn't think about [the percentage] too much," Nanscawen said.
"We thought we had to win by about 100 to be in with a shot, so the fact that it was actually that close in the end, we were probably a bit unsuspecting.
"I think every game we go in [knowing] our defence has been pretty good all year. The last time we played [Darebin] as well we held them goalless.
"That's an aim going into every week, regardless of the percentage. It was about playing the game on our terms, which we did."
VFLW youth, AFLW experience
Essendon has been a side that has been to strike a fine balance between youth and experience all season long.
The addition of bullocking full-forward Mia-Rae Clifford in the pre-season has only bolstered the only strong group of seasoned AFLW talent.
Cecilia McIntosh, Lauren Ahrens, Ruby Svarc, and Nanscawen herself will all be counted on to bring their cool heads into the game under the intensity of finals.
"We probably have [relied on them] all year, to draw on the experience of those girls has been great," Nanscawen said.
"Of course, going into a finals series, it's really a new experience for all of us. I think we'll be doing it as a group as we have done all year.
"Having that AFLW experience is always going to be pretty handy.
"'Loz' [Lauren Ahrens] has missed a couple of games, but played with us last week and was a bit of a rock down back. I think she adds a bit of extra height for us and some great marking and kicking ability.
"'Rubes' [Svarc] with her lightning speed is always super handy as well. They're back in with us at the right time of the year, so we're super excited to have them."
Alana Barba is one of the players leading the youth movement at Essendon.
She was earmarked pre-season by the leadership as one to watch, playing more midfield minutes and finding a healthy rotation through the middle and the forward line.
Barba is only 19, but has already been overlooked in drafts before. This year, she's proving that she can't be ignored by AFLW sides again.
She's averaging 16 disposals, seven tackles and a clearance per game, and has kicked 9.9 along the way.
Though the draft has been on her mind, Barba is looking at Saturday's clash against Casey first and foremost.
"It has [entered my thoughts], but I'm focusing on the weekend," Barba told The Inner Sanctum.
"My main focus at the moment is the Bombers, and I think I'll cross that bridge when I get to it. Hopefully not next week! Hopefully we go far and I'll think about that later on."
Highly touted Calder Cannons prospect, and sister of Carlton's Maddy, Georgie Prespakis, has made an impact in her short time in the red and black.
In just two games she's averaging 17 disposals, eight tackles, four clearances and two and a half inside 50s.
With a slew of exciting young talent including hard inside midfielder Eloise Ashley-Cooper, crafty forwards Zali Friswell and Tara Slender, and excitement machine Grace Dicker, there's a feeling around the young group coming into finals.
"I think the whole team is pretty excited," Barba said.
"The vibes are up and about and the energy is the best it's ever been. Everyone is just wrapped to be here and we just can't wait.
"Our team culture is something I've never been a part of [before]. We pride ourselves on that a lot, and we're a pretty close knit team.
"It just feels like home there, and I love playing alongside the girls."
Essendon will take on the Casey Demons at Casey Fields on Saturday at 12PM. You can watch the match live and free on the VFL's YouTube channel.
Subscribe to our newsletter!