Aussie Watch: Which Australians in the IPL are dominating
The Australians in the IPL have largely been struggling, with the World Cup just weeks away how many are hitting form at the right time?
The IPL has been back for two weeks, and many Australians have not performed at their best. With the playoff contenders now mostly found, we are coming into a week of dead rubber matches before the finals come around.
However, this doesn't mean that there is nothing to play for in these remaining games. The World Cup is only weeks away, and Australia's squad, while not one of the favorites, players will want to bring momentum and form into their game before that competition starts.
The other carrot for Australian players will be a mega auction, which will be held before the IPL in April next year. As always, there is a lot of money to be made for the Australians who can prove themselves in the week to come.
Of the Australians, only Glenn Maxwell and Moises Henriques have looked the goods on the field this week. Maxwell is looming as Australia's most important player come the T20 World Cup. His work during the all-important middle overs has been essential to getting RCB to the top four.
Josh Hazlewood (Chennai Super Kings)
Hazlewood has impressed in some matches, while in others has been very expensive. As the only one of Australia's big three pace bowlers currently in the UAE, he perhaps is carrying more pressure than usual. He has played five matches for the table-topping CSK since coming to the UAE. Hazlewood is the fastest and most experienced bowler in the squad, and it seems this pressure is getting to him.
Hazlewood has taken six wickets but has gone the journey in a couple of games. His best performance came against Sunrisers Hyderabad, where he took 3-24 from his four overs. All eyes are now on the bowler, who went for 54 in his most recent match against KKR.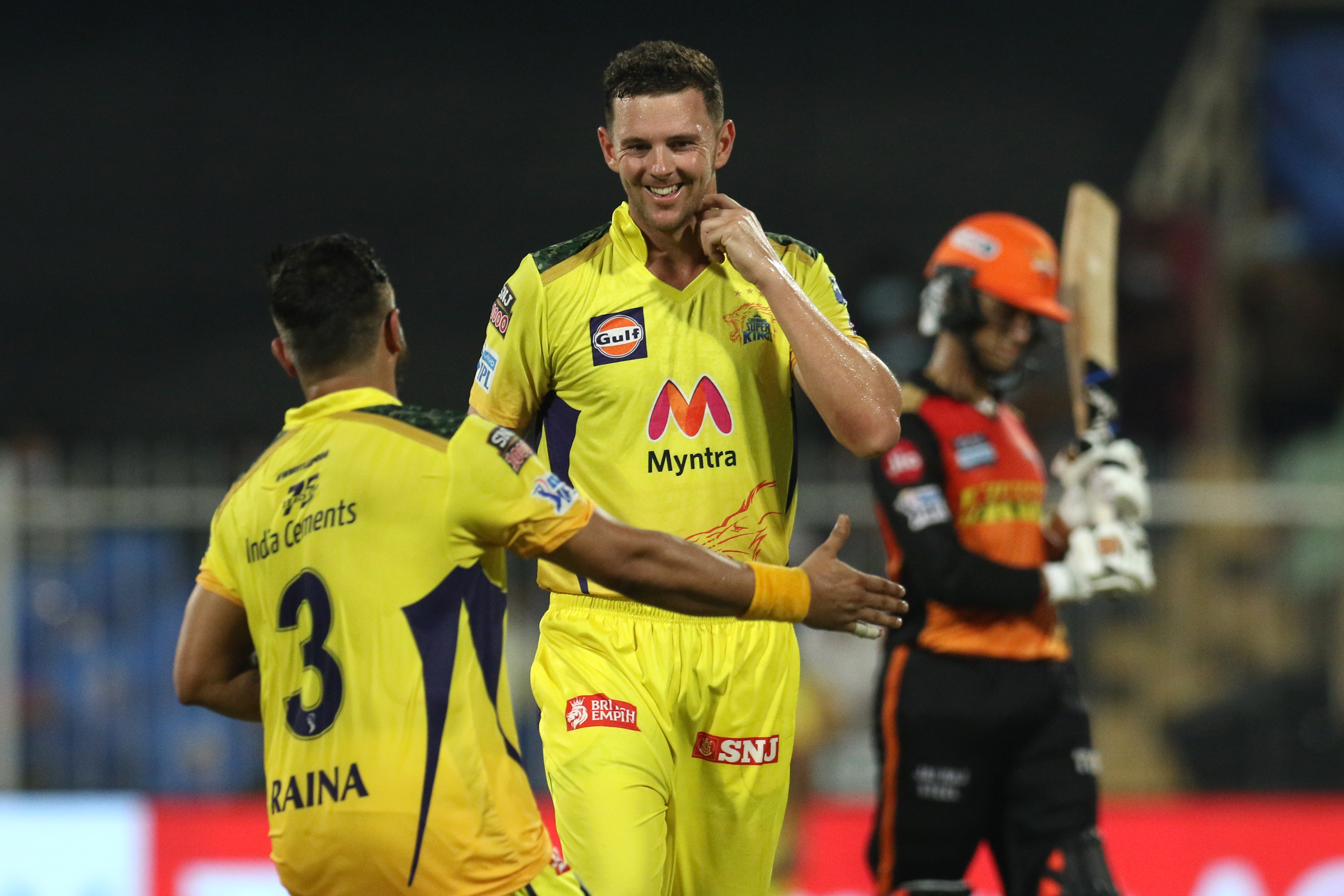 Tim David (Royal Challengers Bangalore)
David promised a lot coming to the UAE, and the big right-hander had smashed attacks everything from the PSL to the T20 Blast to the CPL. However, he hasn't been given the opportunity to show his goods for RCB so far. In his only match, he came in at the 19th over, hitting one before being caught out trying to find the boundary in the final over chasing runs.
David Warner (Sun Risers Hyderabad)
There has been more talk about David Warner in recent weeks than any other player in the IPL. He is struggling with his form and finds himself outside the current starting XI for SRH. hopefully, this can be fixed in the weeks to come before the World Cup begins. He has played just two matches since coming back to the UAE, scoring zero and two before being dropped from the side.
Dan Christian (Royal Challengers Bangalore)
The man that wins almost every tournament he plays in hasn't brought the form he would've liked to the UAE. However, when he is in the RCB starting eleven, their win rate goes to above 80%. Perhaps Kohli believes this is reason enough to keep him in the squad. Christian is a travelling reserve for the World Cup, he will want to show some form in the few matches left in this IPL.
With the bat, he has scored one from two innings. With the ball, he has only taken one wicket, also going at more than 10 per over. His last innings was the most interesting with Kohli deciding to experiment with moving him up to number three. It didn't work with Christian getting a golden duck, but it showed that Kohli wants Christian to work in his team. He will need some results soon to keep his place.
More Cricket News
Australia vs India: Drawn Test Match leaves series delicately poised on the Gold Coast
One-Day momentum to carry into Test as Strano lauds young bowling attack
2021/22 Sheffield Shield Preview: Tasmania
Glenn Maxwell (Royal Challengers Bangalore)
Since leaving the Punjab Kings and joining Virat Kohli and AB de Villiers at RCB, the Big Show has gone to an all-new level this IPL. He has now hit over 400 runs putting him comfortably in the top 10 run scorers across the competition. Many questioned RCB paying over 1million dollars for the all-rounder following previous big-money deals for the superstar all-rounder however, this time, it looks that the investment has paid off in spades.
He has played five matches since coming to the UAE, hitting 50 three times. He is timing his playoff run and form into the World Cup perfectly.
He has hit 184 runs at an average of 46 since coming to the UAE. He is one to watch come finals time.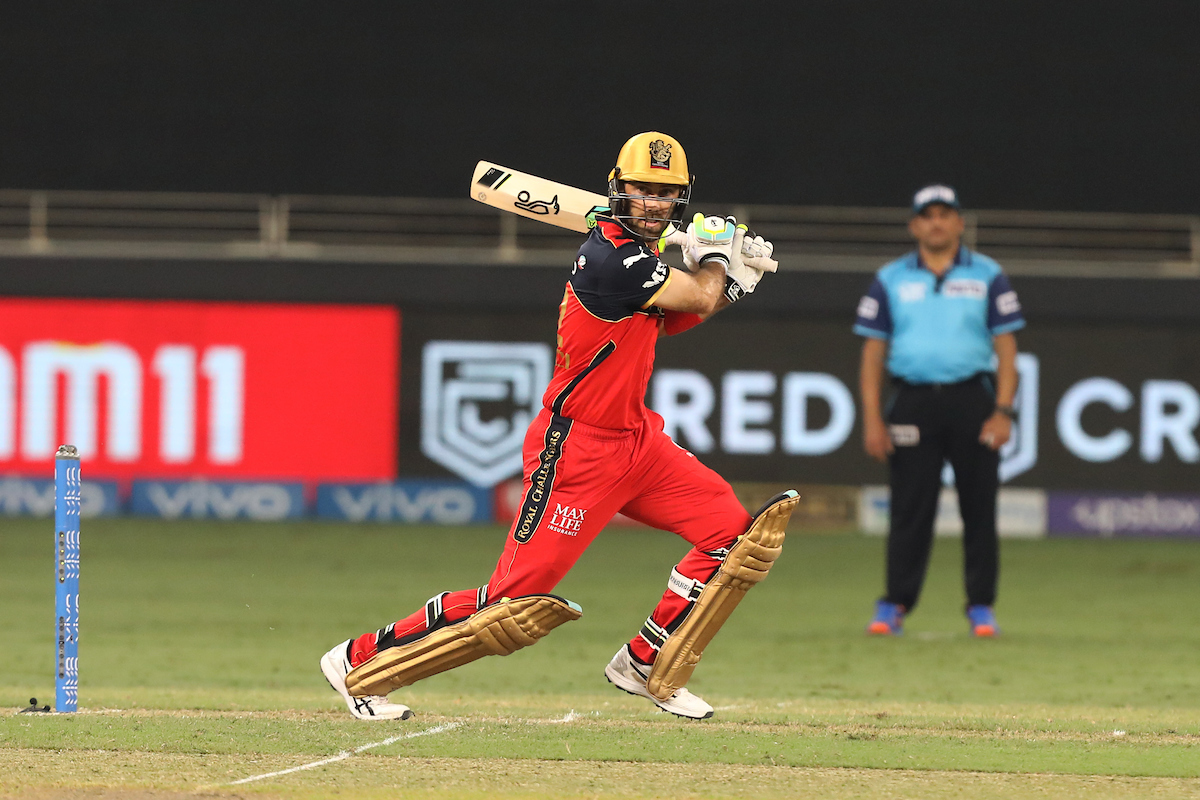 Nathan Coulter-Nile (Mumbai Indians)
Having come in for Mumbai's last two matches, Coulter Nile has provided a fresh style and consistent rhythm to the Mumbai attack. While he has only taken one wicket, the economy rate has been so impressive. He has gone for under five runs per over in both matches to give Mumbai its best chance of winning those all-important games to get into the fourth playoff position.
Marcus Stoinis (Delhi Capitals)
Stoinis is perhaps the saddest story of this IPL. In his first match back, Stoinis got through his first over well, so well that captain Rishabh Pant gave him a second one. The first ball came out beautifully, but with the second ball, he tore his hamstring. He is now out of the rest of the IPL and is in doubt for the World Cup. A massive blow for the Australian middle order.
Moises Henriques (Punjab Kings)
Henriques came in for Punjab's last match as a replacement for countryman Nathan Ellis. It turned out to be a great decision for the Kings with the medium-pacer taking three wickets for only 12 runs from four overs. These three wickets included Kohli Padikkal and Christian, three huge names in the RCB side. Moises also struck 12 from nine balls. Unfortunately, it wasn't enough to get his side across the line. If Australia were to need another injury replacement for the World Cup, they could do much worse than Henriques.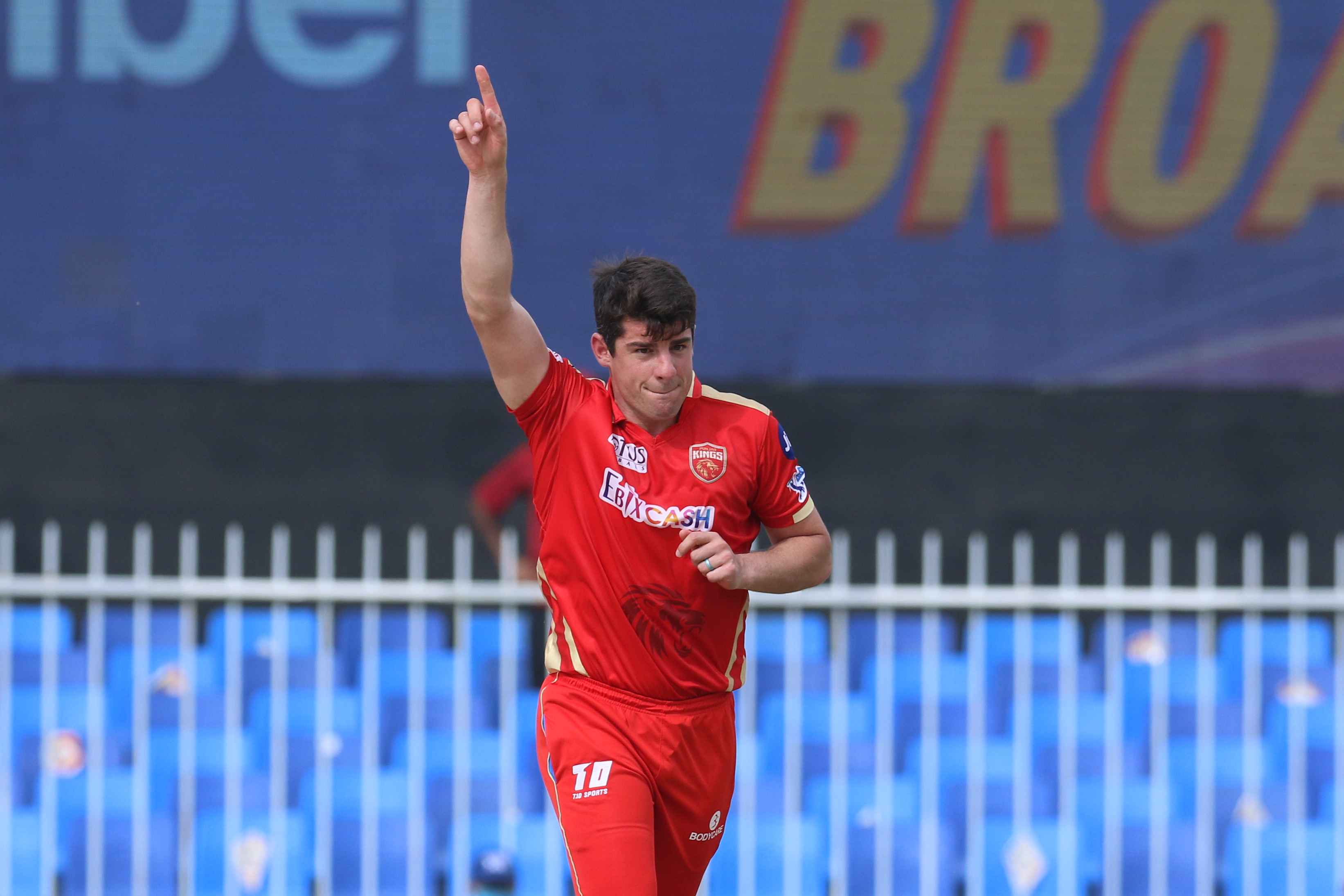 Steve Smith (Delhi Capitals)
The former Australian captain has played the last two matches for Delhi after coming into the team to replace Marcus Stoinis. Smith opened the batting in his first match as Delhi's regular opener Prithvi Shaw was injured. The opening allowed Smith to do what he does best and find gaps through the infield instead of relying on a power game in later overs.
He struck 39 from 34 balls in his first match, opening the innings. While his strike rate could do with some work, it was a difficult pitch. If he can continue form like this through the World Cup, Australia will be well-positioned. He struggled in his second matchmaking nine from eight balls before being bowled by fellow Australian Nathan Coulter-Nile.
Nathan Ellis (Punjab Kings)
Ellis came in as a replacement player for Jhye Richardson during the postponement when the WA bowler decided not to tour. Ellis has continued his rise to T20 dominance that began almost 12 months ago. He has only taken one wicket through his four matches but has shown he is more than impressive. Unfortunately, he was dropped for the last game after recording 0-46 in his previous game.
Subscribe to our newsletter!
About Author