Adelaide's Brayden Cook reveals his 2022 role for the Crows
After a rapid rise through the ranks in his first season, Brayden Cook has strong competition but will fight for his place in Adelaide's lineup.
Despite yet another COVID-19 disrupted pre-season, 2020 draftee, Brayden Cook is enjoying being fully fit the second time round and is putting some hours into his development as an AFL footballer.
Now 19 years of age, Cook impressed in his first season despite battling injury and trying to add size to his body. He impressed so much that he was able to earn three AFL matches late in his first season.
Entering his second year, the youngster is eager to develop and compete for a spot in the Crows' round 1 squad in a position that Adelaide were able to improve depth and ability-wise this off-season.
Speaking to media on Friday, Cook revealed his role for the upcoming season.
"I've been heavily training in that 'wing' role, there's a bit of a competition in those spots, nothing wrong with a bit of a competition, but I just put my best foot forward and try to prove the coaches why I should be playing," he said.
Paul Seedsman was a standout player for the Crows in 2021, making the wing spot his own, but the Crows also recently acquired Sydney's Jordan Dawson who will surely feature in the position as well.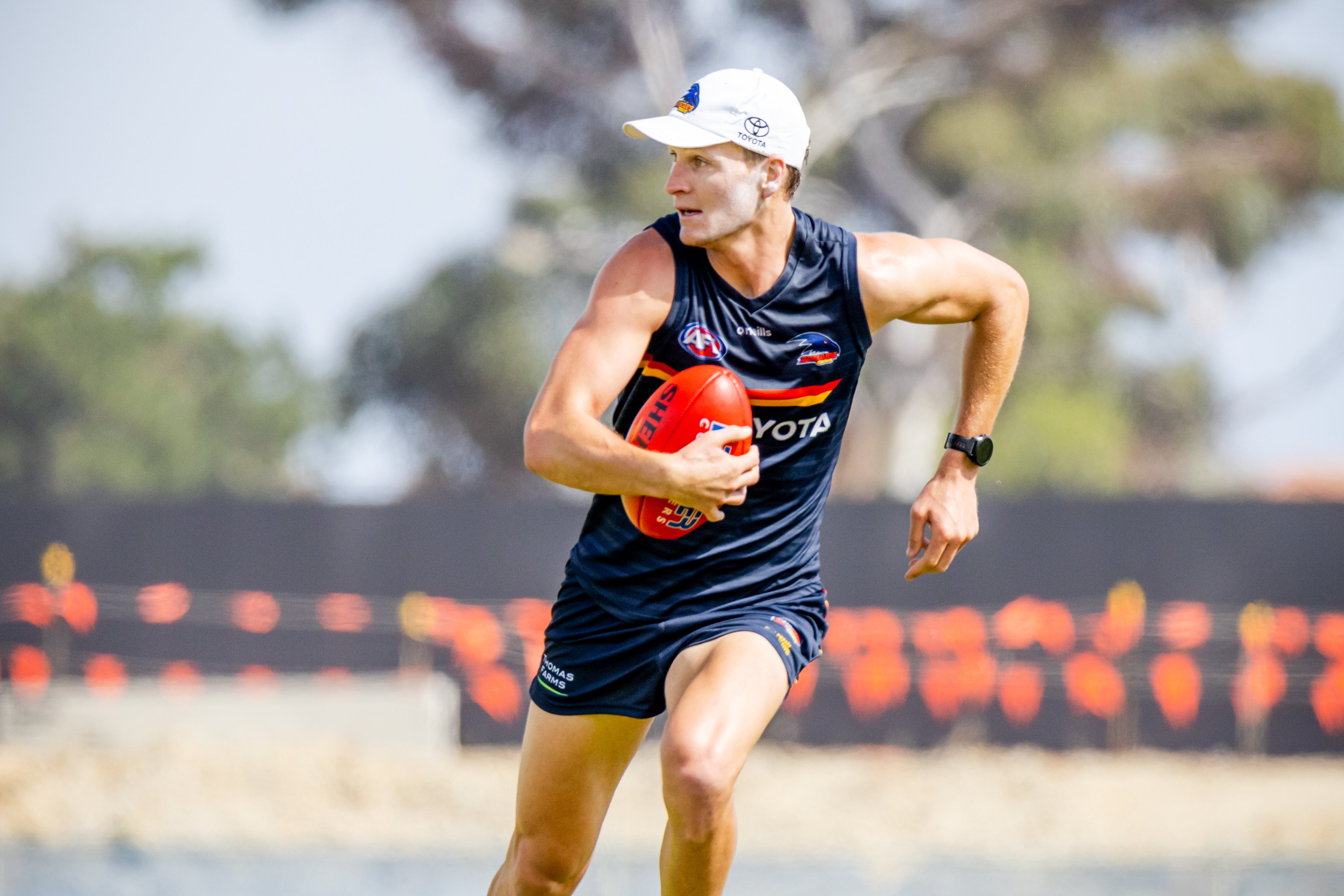 Currently in his second preseason, Cook is fully fit this time around, meaning things won't be the same as they were last year.
"[This preseason is] a massive difference to my first, being in all the drills, all the conditioning, compared to last year where I had to be eased into it after surgery," he said.
"I was massively underdeveloped coming into the team, I just kept knocking on Nicksy's [Matthew Nicks] door and asking questions about what I need to do to get better, I had a lot to do with Goddsy [Michael Godden], the SANFL coach, just to keep working away on all the different aspects of the game, especially our game plan," Cook explained.
More Aussie Rules news:
Magnificent Molloy fights off clingy Cats
AFLW Pride Round: See your club's pride jumper for this weekend
Adelaide's unexpected leader that Tom Doedee is 'loving'
On the topic of Matthew Nicks, Cook opened up about the value his head coach sees in each player.
"Nicksy loves talking about each player's weapons, your weapon is pretty much what you bring to the club, what sets you apart," he said.
"Obviously you get drafted for a reason, but he really want's you to keep that weapon, just kinda keep working on it and getting better and definitely doesn't want you to stray away from that.
"There's obviously been some other aspects that I've need to work on, like my body, I've need to really develop a lot quicker than some people.
"I always pride myself on my skills, that's probably how I got to where I am now, just being consistent, and hopefully with the big preseason I've had, hopefully I can use it more often."
Subscribe to our newsletter!
About Author