'I wasn't sure if I could get back on a pitch': Federici's long road to Campbelltown
After having his second surgery in 12 months in 2017, recently appointed Macarthur FC captain Adam Federici reveals that he seriously considered advice to move into coaching, nearly giving up on playing football altogether.
Macarthur FC goalkeeper and captain Adam Federici found himself at a career crossroads in 2017.
The then 32-year-old was faced with his second surgery of the year after re-injuring his knee while representing Australia, requiring immediate operation.
It may not have shaken up his career overseas as much as it did if he was five years younger. He was entering his 15th season in the UK, leaving the South Coast of New South Wales left for greater shores as a fresh-faced teenager all those years ago.
While Federici's first destination was Wolverhampton, he never played a game there. After a short stint in Italy, he found his long term home at Reading FC, who crossed between between the Premier League and the EFL Championship.
He made 209 appearances across 10 years with the club, and suddenly the injuries began.
Speaking to The Inner Sanctum, Federici admits that he was advised after his second surgery in 2017 to make a move into coaching.
"That was four years ago. I was adamant that I could [return to playing]," the keeper said.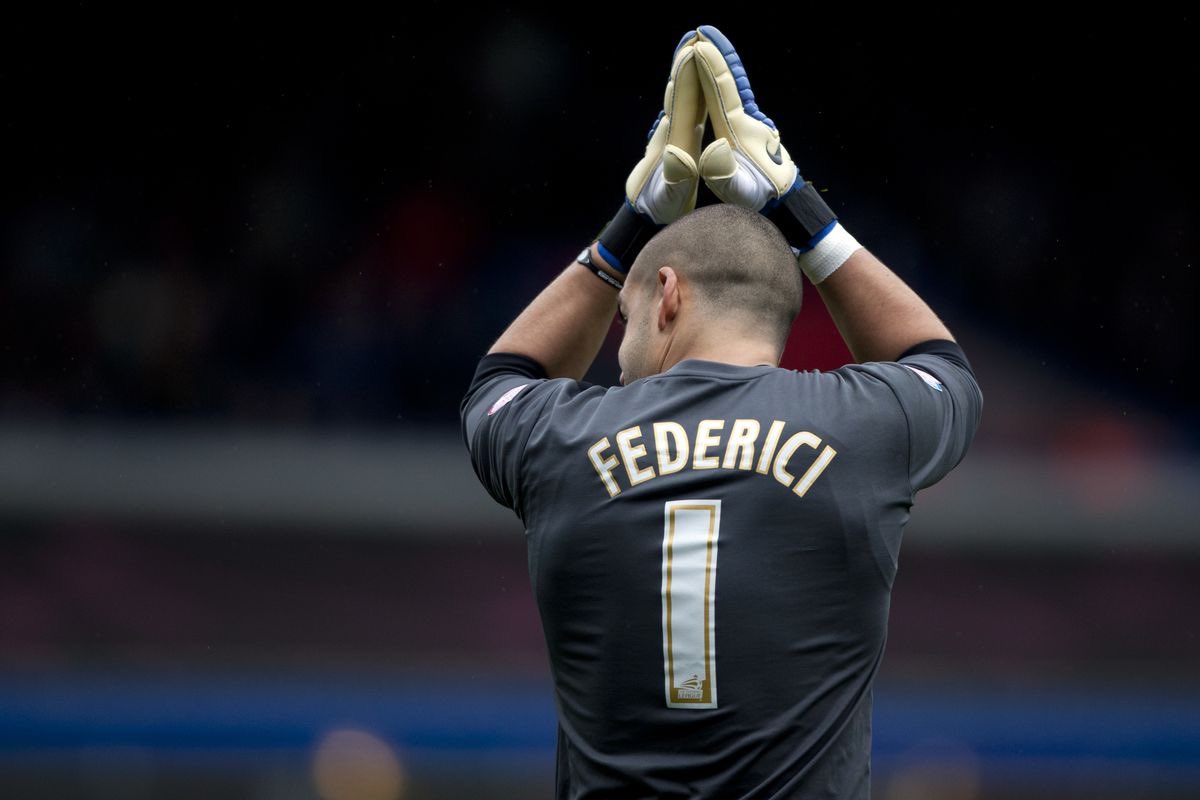 The move to AFC Bournemouth, and then to Stoke City, was a rocky one.
Across five years of football, Federici had only played 16 games. This included an unsuccessful loan to Nottingham Forest with no appearances, cut short by his surgery.
He found himself behind first choice keepers, unable to get the fitness and form required to prove himself.
"It was difficult [at Stoke]," Federici said.
"You've got one position as a goalkeeper, and once you lose that number one spot it's difficult to get it back. I did play games, but… I'd come in and then be taken out.
"At the end of the day you want the manager to want you as the number one, to trust you as the number one. I didn't have that for a long time.
"I love playing, I don't see the point of working all week and not having the game on the Saturday."
More A-Leagues News
Jancevski, Mihocic, and Sakalis: Victorian young guns headed west for Glory
Canberra United Academy strikes gold again with Alexia Karrys-Stahl
Daughter of a legend Mikayla Vidmar joins Canberra United
Edging closer to the end of his career, the desire to play a season from start to end was growing.
Federici had started to move past the point of being content as the second-string keeper. When the opportunity arose to help build a whole new side just over an hour and a half away from his hometown of Nowra, he couldn't miss it.
"My next move after Stoke, I wanted to make sure I had some game time, where I could start a season and finish," he said.
"It was what was important to me in making my own decision after that. As a goalkeeper, that happens. Some people don't [a secondary] role, but it wasn't for me. It was a pretty frustrating time.
"To be honest, I wasn't sure if I could get back on a pitch, if I could keep doing it.
"I played a few games at Stoke, so it was nice to put that worry to bed. I'm not like I was 10 years ago, but to get out and play was a pretty big achievement for myself.
"When you start having knee operations and things like that, it was quite a difficult time to get back, it took a long time to get back.
"I'm grateful I did, and grateful I got through that period. Grateful I got through a season as well. It was a little bit of a struggle on that side of things. Hopefully I can get through another one."
Building confidence again
Returning from his operations to the nets wasn't something that came easily to Federici.
Goalkeepers face different physical challenges to any other player on the pitch. Stopping goals requires full commitment to dives, throwing your body on the line over and over for the good for the team.
"Being a goalkeeper takes on a different responsibility from any other position on the pitch," Federici said.
"The result – not depends on you – but it can change with you. It's a big decision mentally. To be honest, it's not easy still.
"When I moved to Stoke and played there, I found that I could do what I wanted to do, which was good after all the work I put in at Bournemouth to get back to full fitness, and get my knee to the point where I was able to perform at a decent level.
"I probably can't do the things that I could do… I'm pretty hard on myself. I'd like to play slightly differently, but I'm sure in any other sport, any other career or walk of life, you have to adapt to things that happen.
"Your body's your body, and unfortunately you haven't got control over those sorts of things."
In spite of his high expectations for his own play, Federici didn't leave new Macarthur fans disappointed in the 2020/21 season.
The Bulls, as they've become affectionately known, registered eight clean sheets. This included against eventual grand finalists Sydney FC, as well as Central Coast in the elimination final.
Maybe against his better judgement, he was moving across the goal line like a man 10 years his junior.
"Grateful" seems to the be the word at the front of his mind when he thinks back to getting through his first full season since 2015.
"That was quite a big deal for me, personally… at 36, to come back and play in 40 degree heat and run around like a madman and do bicycle kicks," Federici laughed.
Nothing says confidence like sitting behind every other player on the pitch and throwing your leg over your head.
Running home with the Bulls
For the first time since he was a junior, Federici returned to play football in his home country in 2020/21.
It was a natural fit to choose Macarthur, growing up on the coast of New South Wales and finding a love for football with the Huskisson Football Club.
He reveals it was always in his plans to try and join the A-League late in his career, especially with a young family to consider (including an eight- and five-year-old who love to ring cowbells around the house).
"I love Australia, I wanted my kids to experience Australian life, so the plan was always to move home," Federici said.
"[Ante Milicic] wanted me to come and play, and it seemed like a good time to do it. The A-League's very different to Europe in the way that the games are played, and so it should be.
"It's a different brand of football, it shouldn't try to recreate or emulate anything anywhere else. It's its own thing, that's what I've found. It is different, but in a good way. If I was a fan watching the game I'd enjoy the action. It seems to be lots of things happening all at once, and I found that last season all the games were really crazy.
"Overall, the football side's been a fun experience, and one I've enjoyed.
"Off the pitch, living at home – I've been away a long time – so living at home and having my kids around my family and stuff like that has been pretty cool as well.
"That's something I've enjoyed… showing them the ropes down the South Coast has been fun."
Continued in part two, where Federici speaks to The Inner Sanctum about his appointment as captain of Macarthur FC.
Subscribe to our newsletter!
About Author