A Decade Down: Chad Wingard
2022 is here and very soon this year's AFL Premiership season begins. As part of the build-up, The Inner Sanctum is taking a look at a few players who are entering their tenth AFL season. First up is Chad Wingard.
2022 is here and very soon this year's AFL Premiership season begins. As part of the build-up, The Inner Sanctum is taking a look at a few players who are entering their tenth AFL season. Kicking us off is now-Hawthorn footballer Chad Wingard.
At the time, the 2011 AFL Draft was predicted to be the next 'super draft' since the 2001 AFL Draft.
The prospects that were selected have provided quality across the league including two Brownlow Medallists and some of the league's best.
This edition of our players in the league for a decade features the number six overall pick, Chad Wingard.
Born in South Australia, Wingard was touted to be a top-five selection in the draft after his stellar play at Sturt. GWS were in pursuit of him, but in an interview conducted in 2014 with the AFL, Wingard revealed he'd advised the Giants to think again.
"They're [GWS] trying to build a team from nothing and if I lied to them and said 'yeah I want to be here and I'm going to be here for your future', they're putting all their chips on me [only] to find I want to go home in two years," Wingard said.
After being passed up by the GWS Giants in all five of those selections, he fell to the side he grew up supporting in Port Adelaide.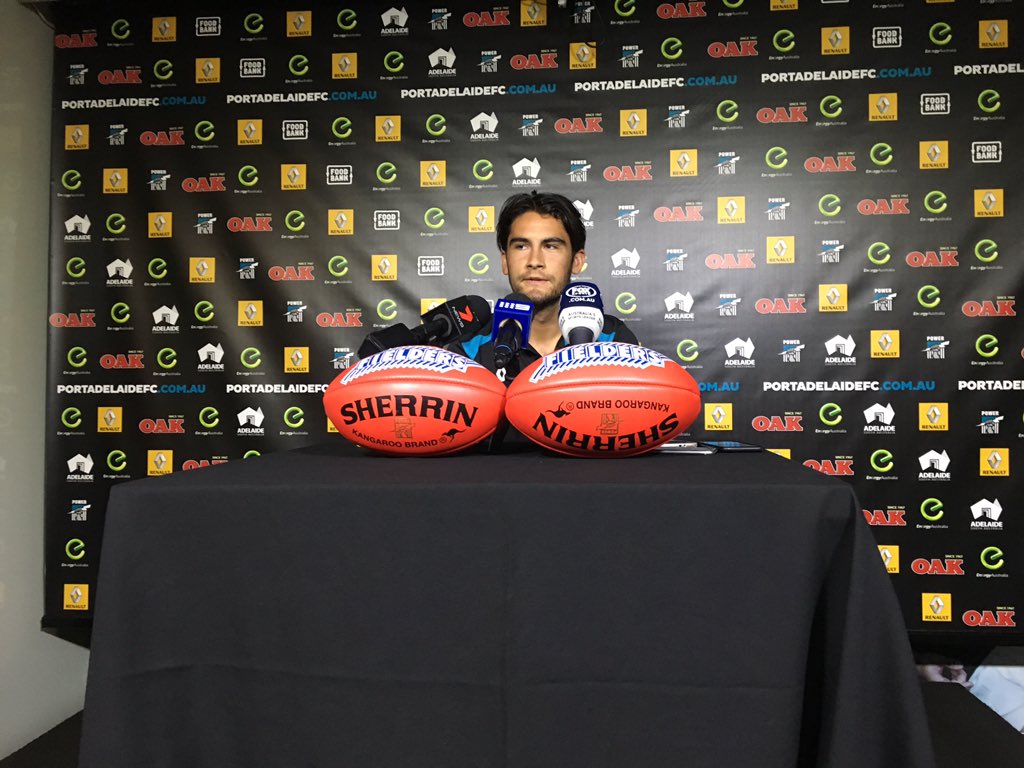 'He's the most important footballer right now in this state' – Bruce McAvaney, Showdown XXXV
Wingard debuted for Port Adelaide in the first round of 2012, in a win over St Kilda at AAMI Stadium.
Later that year, he earned himself a Rising Star nomination in round 22 at AAMI Stadium against Brisbane, where he kicked a goal and had 27 disposals. That game was a sample of the potential player that was to follow in seasons to come.
At the age of 19, Wingard arguably had the greatest season in his career to date. He spent the majority of his time playing as a forward but also played in patches through midfield, where he kicked 43 goals and averaged 21 disposals per game. Additionally, he earned himself an All Australian selection and won the John Cahill Medal as the club's best player.
Within this season was his greatest performance in an AFL game.
The Showdown in round 19 of 2013 was one of the greatest Showdowns ever played, it was also the last at AAMI Stadium.
Wingard, in the second half of this game, kicked four of his five goals for the match. Three of the goals were kicked in the last term where Port Adelaide trailed for most of that quarter.
Within a minute of the game remaining, Wingard had a set shot on goal to put Port Adelaide in front in which he converted.
His five-goal match-winning performance earned him his first and only Showdown medal.
More AFL News
AFLW breaks a million attendees, ratings excel
'We're confident in the group we've put together': Crows' Kelly discusses youth and experience
'The AFL under-appreciates the power of Fantasy Sports': Selby Lee-Steere creates AFLW Fantasy game
The rise of the Chad
In 2014, Wingard also booted 43 goals and was unlucky not to earn consecutive All Australian honours.
He did however pick up Mark of the Year award with a spectacular grab over St Kilda's Sean Dempster.
This season was the furthest Wingard has reached in a finals series as Port Adelaide was eliminated in the preliminary final by Hawthorn by four points.
The week before he was a massive part of overcoming a five-goal deficit in Perth against Fremantle as he kicked four goals.
In 2015, Wingard suffered a knee injury in late January, where he was sidelined until right before the opening round. Regardless, it was another breakout year as he earned his second All Australian award along with being the club's leading goal-scorer.
His goal-scoring for Port Adelaide in almost half of the year was remarkable. In the Power's last 14 games of 2015, he scored at least three goals in all of those games except for three.
Wingard also was unlucky not to take out his second John Cahill medal as Robbie Gray narrowly beat him for the award.
His match-winning abilities were on display against a very strong Hawthorn team late in the season. Fuelled by a hit from Luke Hodge into the behind post, Wingard broke the game wide open. He kicked four goals to be best on ground as his side surged past a Hawthorn outfit that was easily the form team of the competition at the time.
The forgotten talent with a fresh start
So far in Wingard's career, it has seemed like 2016 was the year that his form appeared to drop.
After a stellar start to his career, his output has been perceived as not quite the same, despite earning himself consecutive leading club goal-scoring honours for Port Adelaide in 2016 after kicking 38 goals.
The x-factor and explosiveness combined with his supreme talent has not been on show quite as much like the early days of his career.
Since 2015, Wingard has been on a decline in goals per season, combined with his disposals per game fluctuating between his playing roles in midfield and up forward. He has often come up in patches and shown how good he can truly be.
From 2017, Port Adelaide coach Ken Hinkley used Wingard more through the midfield and this showed statistically, as he had 30 or more disposals a career-high five times throughout the season. This included a 39-disposal performance against eventual premiers Richmond.
The midfield role carried over into 2018, but Wingard's production was viewed as something that deteriorated. Towards the end of the year, he fell out of favour at Alberton and was placed on the trading table.
Along came Alastair Clarkson, who received Wingard in exchange for South Australian Ryan Burton and a first-round and second-round pick.
One of those draft picks turned out to be Xavier Duursma, and who won that trade is a debate for a different time.
A fresh start is what Wingard needed but unfortunately, it has not translated as much as he would have liked from his early days.
Clarkson had been trying to find the perfect balance of time through midfield and down forward for Wingard. Towards the end of the 2021 season, Clarkson found that Wingard made more strides being around the ball more.
This was evident as Wingard finished the season with four consecutive 30 plus disposal matches.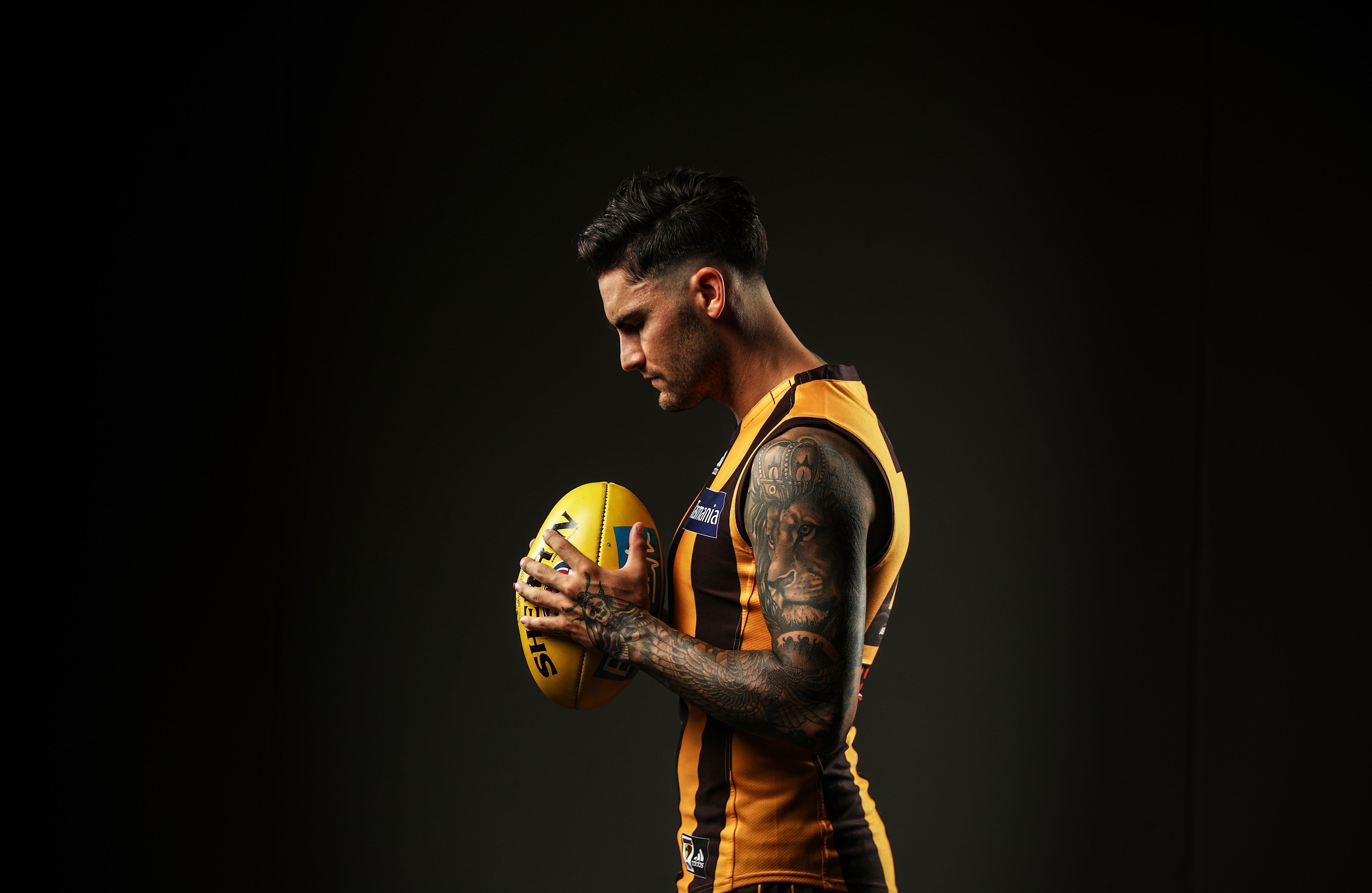 He has now spent three seasons with Hawthorn and heading into his fourth, he will become an important piece of Hawthorn's rebuild under Sam Mitchell.
A player that no doubt has the ability to become a match-winner like no other in this league at any given moment. He has proven this in big games he has played already in Showdowns and finals matches.
If his production towards the end of last season can carry, his best football may return.
Wingard's talent is still exceptional and maybe now that he's really settling in at Hawthorn, he can get his output back to where it was at its peak years ago.
Subscribe to our newsletter!
About Author